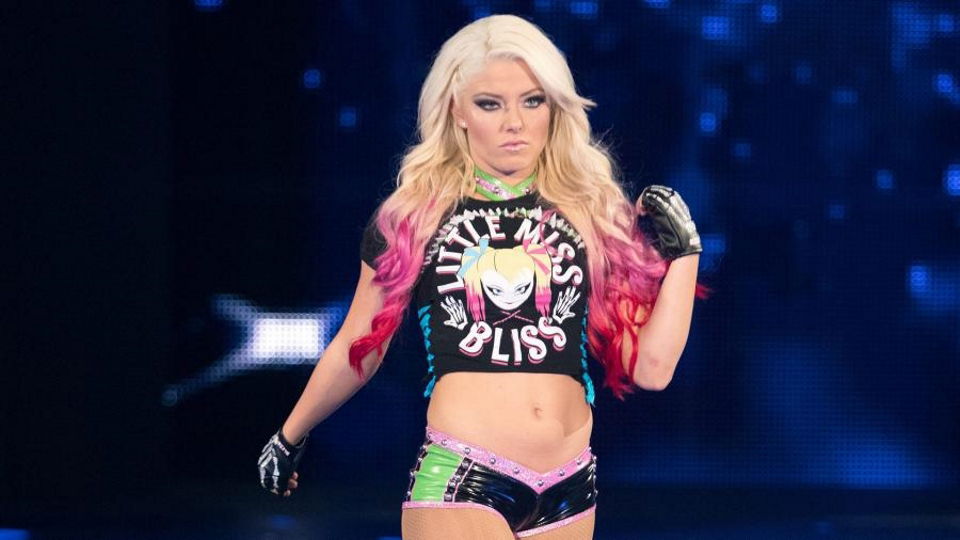 One of the marquee matches of this Sunday's WWE Evolution pay-per-view has unfortunately been altered, as Alexa Bliss has been pulled from the event and replaced by Alicia Fox as Mickie James' partner in taking on Trish Stratus and Lita.
This revelation comes days after it was reported that Bliss suffered a concussion at a house show last weekend, just days after she was cleared to return from a prior injury.
Bliss was initially set for a one-on-one contest against Hall of Famer Trish Stratus at the event, but this was then merged with the also-announced Mickie James vs. Lita bout to form a tag team match.
Mickie James, who will now team with Alicia Fox, stated in an interview a couple of days ago that Bliss would "definitely be there Sunday," and judging by WWE.com, she will be, just not in a wrestling capacity.
This has to be heartbreaking for the 'Goddess,' who had only just returned to action from an arm injury when she suffered the concussion.
An angle on this past Monday's Raw, in which Fox and James assaulted Lita and Trish backstage signified the worse, and it is now unfortunately confirmed that Bliss won't compete.
We at WrestleTalk wish Alexa Bliss a speedy recovery.