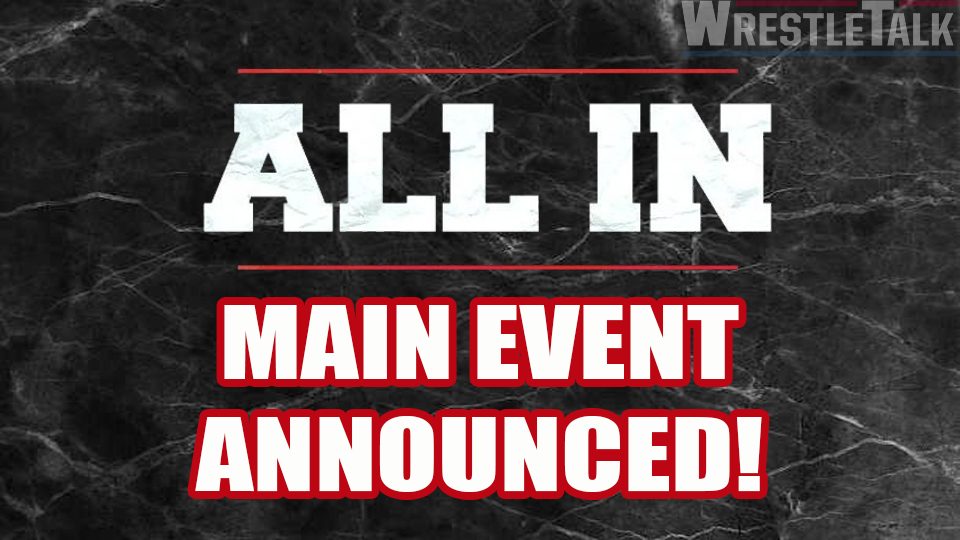 According to the Wrestling Observer Newsletter, the 6-Man Tag Team Match pitting the Young Bucks and Kota Ibushi against Rey Mysterio, Fenix, and Bandido, is set to main event ALL IN this evening.
The announcement will come as somewhat of a shock to those ordering the event. Cody vs. Nick Aldis for the NWA World Heavyweight Championship was originally thought to headline the event, with Cody capturing the gold he's referred to as his 'father's belt'.
ALL IN is expected to be one of Rey Mysterio's final independent performances before re-signing with WWE on a permanent basis. He is scheduled to appear on Chris Jericho's Rock 'N' Wrestling Rager at Sea at the end of October.
WrestleTalk would like to hear your views on the main event reveal of ALL IN. Do you agree with the decision? Maybe you think it should have been the NWA World Heavyweight Championship Match? Or perhaps you'd have picked a different bout entirely. Either way, come and chat with us on Twitter and Discord today.