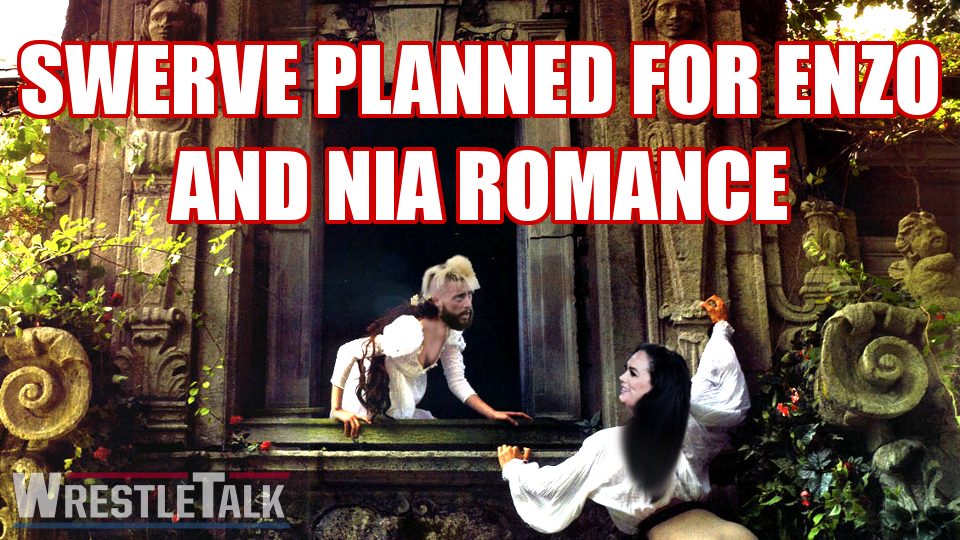 According to wrestler-cum-rapper Enzo Amore a/k/a Real1, WWE had big plans for his romance angle with Nia Jax at the start of the year.
Speaking to the Store Horseman podcast, Enzo described how Nia was going to discover Enzo cheating on her with best friend Alexa Bliss. Until Nia discovered the infidelity, Enzo would have used her to help him win matches.
It seems plausible. Bliss and Jax did feud a few months later. To get there, WWE used the storyline of Bliss using Nia for protection, with Jax eventually seeing through the facade when she caught Bliss and Mickie James insulting and body-shaming her on Raw.
Had Enzo not been released from the company, there is every chance the storyline would have played out as he described.
You can listen to the full podcast here. (Please be warned there is STRONG LANGUAGE within)
Do you think the Enzo-Nia-Bliss love triangle would have been better than the body-shaming and bullying angle WWE went with? Let us know in the comments below or on Twitter here. You can also join us on Discord to chat with Oli, Luke, the magazine team, the website writers and each other here!