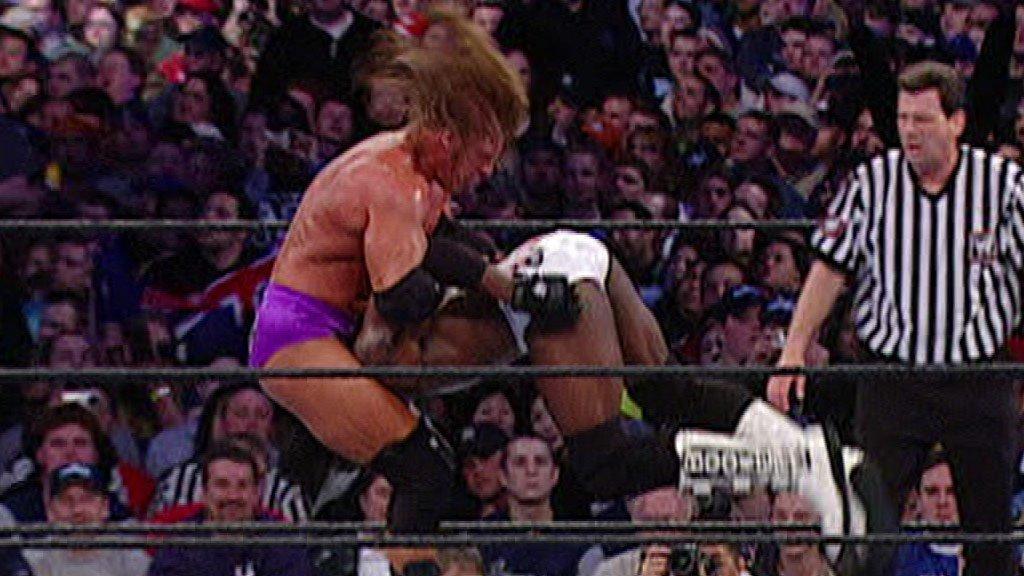 The feud between Triple H and Booker T in the run-in to WrestleMania 19 is one of the most universally hated in WWE history, with many fans feeling uncomfortable with the perceived racial element that the storyline had.
The issues were compounded when Triple H told Booker T in a promo that "people like you" don't get to be champion. This was not helped when Triple H actually beat Booker T at the show.
Speaking about the feud and the perceived racism, Booker T said on his Hall of Fame podcast that he didn't see any "racial issue" in his storyline with Triple H back in 2003.
"They talk about the story, and I understand that, but I never looked at my career and framed my career around a single match. I got paid more money for that match than I got paid for any match in my life. I'm not gonna complain about that. When people try to make something out of a racial issue between Booker T, Triple H, and WWE, someone is just trying to get some clicks. I just want everyone to know that, that was not what my story was about at the end of the day. My story is not about the dark side of WrestleMania 19. For people to want to make it about that, I get it and understand, but for me personally, that's not what my career makeup is about."
This comes after the controversial storyline was allegedly removed from the WWE A&E documentary on Booker T that was released last week, a story that you can read more about by clicking here.
What are your thoughts on the above story? Let us know in the comments on Twitter or Facebook.
Thanks to Fightful for the transcription.