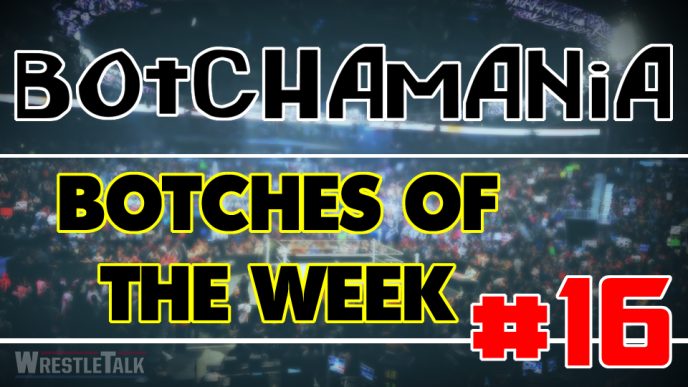 1. Cameraman Bites Dog Baron attempted to counter Roman's Irish Whip with that rebound clothesline he stole from Big Boss Man and managed to turn the show 3D. I think Bazza did this deliberately to wake up the people attempting to use his twenty-minute chinlock to get some much-needed shut-eye.
2. Twin Magic Rollins attempted a crossbody onto his larger twin but his aim was off (possibly realising mid-dive that he's stuck feuding with Ziggler) and Drew had to resurrect Crossbody Jesus but managed to get a free deadlift out of it, so result!
3. (whatever I AM THE TABLE is in German)
#wXwShortcut + @Maffewgregg = Save the tables! ❤️

Watch it right now: https://t.co/YJTh5a5fR5 pic.twitter.com/p2Ie2KJDqC

— HerrFloeter ↺ (@HerrFloeter) August 7, 2018
wXw hosted their annual Shortcut To The Top event recently and sadly for them ("bwahahaha" he laughed as he typed) the table during the tag title match refused to co-operate.  Sadly for me (really this time) they were eventually able to break it but let's not show that bit and pretend it was unbreakable.
4.  Anti-climax
Please someone do an oral history on this one minute and one second. pic.twitter.com/6S04QOKdNM

— Dr. Elliot Kupferberg's Water Bottle (@FakeTJHawke) August 2, 2018
I've not been watching all of the G1 (I don't know how people manage it along with Raw, Smackdown, NXT, Making A Murderer etc.) so it's weird seeing anything negative from the likes of Kota Ibushi and Sanada but here we are. Both men were on the same page during this minute of hell but they were reading different books.
5. Frank Herbert's Dunne
Pete Dunne winning via 2-count (cos he's so good)

Thanks Joe Mateos pic.twitter.com/H6kV4bYI6m

— forever botchamania (@Maffewgregg) August 4, 2018
Pete Dunne made his debut in CMLL AAA whats the other one called The Crash and was able to win his match via near-fall, or "dos" as they call it over there. Pete shrugs, knowing he has a WWE NXT deal to fall back on in case Crash tries to sign him.
Thanks for reading, follow me on twitter for the exact same content and K. Rool reacts.
Related Content