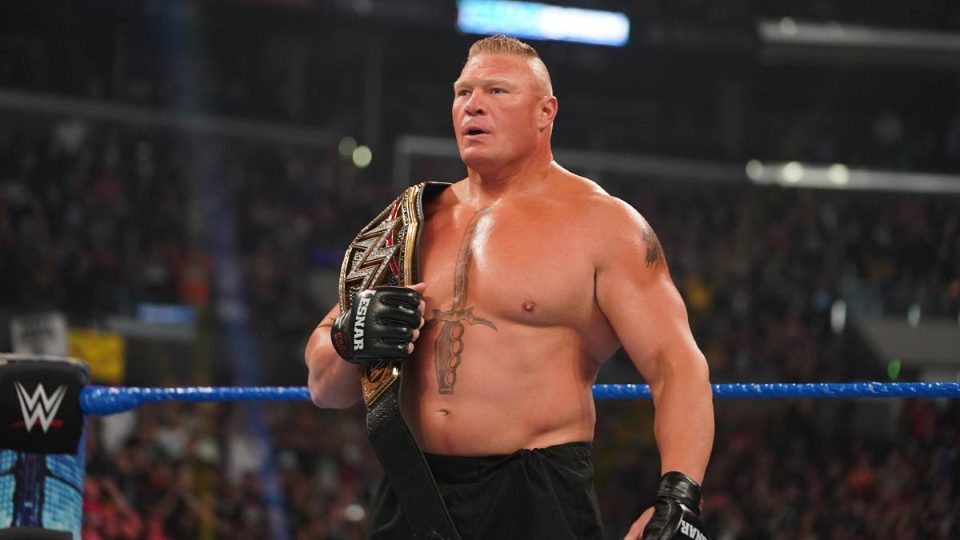 The last time we saw Brock Lesnar on our screen was at Survivor Series when he defeated Rey Mysterio to retain his WWE Championship.
It was reported after the match that Brock would be taking a brief hiatus from WWE, because 8 matches in a year is more than enough for him, thank you very much.
The report suggested Brock's next match would be at the Royal Rumble PPV on January 26, and would therefore likely return a couple of weeks beforehand to build to this match.
Another report is that WWE is keen on building to a rematch between Brock and UFC rival Cain Velasquez, who he beat in about 2 minutes at Crown Jewel in October, but that this match will likely take place at WrestleMania rather than the Rumble.
Therefore, Brock is in need of another opponent, and the current rumour, as first reported by cagesideseats, is Brock will be defending against either Kevin Owens or Randy Orton, which sort of makes sense.
Randy and Kevin are Raw's top babyfaces at the moment, so it makes sense for Brock to come back with no build and just beat them easily to make sure they don't get too over.
With Randy currently in a feud with AJ Styles, Owens would seem like the more likely candidate, but I won't make too many predictions. This is WWE after all.