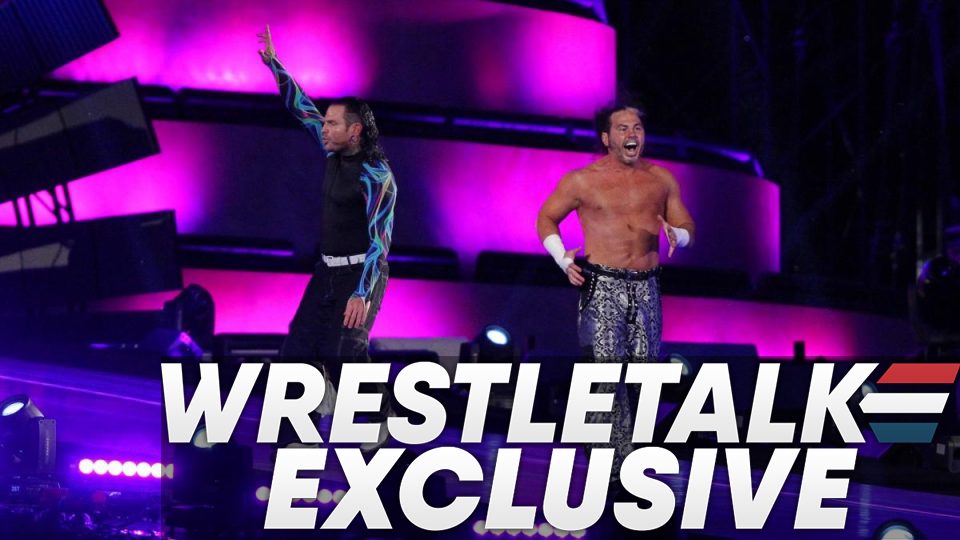 CazXL, previously known in WWE as Big Cass, has recalled the WWE return of the Hardy Boyz in an exclusive interview with WrestleTalk.
The return was nothing short of an incredible moment and one of the most memorable scenes in WrestleMania history.
Matt and Jeff Hardy had played down reports, and they continued to appear on non-WWE shows to the point that it was a genuine surprise to many when they did show up.
The Hardy Boyz returned by winning a four-way ladder match for the Raw Tag Team Championship, which also involved the Good Brothers, the Bar, and Enzo Amore & Big Cass.
Recalling the amazing moment, CazXL said:
"It was awesome. We knew something was up because that Monday at Raw we got told our rehearsals are moved from a hotel to like a secret warehouse. We just had to keep it secret all week which was kinda really fun, and everybody was asking and speculating, but the Hardys did a really good job of making sure people weren't onto them. There was speculation but there was no guarantee and people started to think that they weren't gonna be there. When us six were in the ring, it was Gallows, Anderson, Sheamus, Cesaro, me and Enzo, right before the New Day came out we all kind of looked at each other and I said to Enzo, 'This place is about to explode'. And, it did. That's something very memorable for me because I'd never heard a pop that loud, ever. It was crazy."
You can check out the full interview here, during which CazXL also talks about his battle with addiction, recent return, and other moments from throughout his career:
If you are affected by any of the issues raised in this story, information on where you can find help is available at this link.