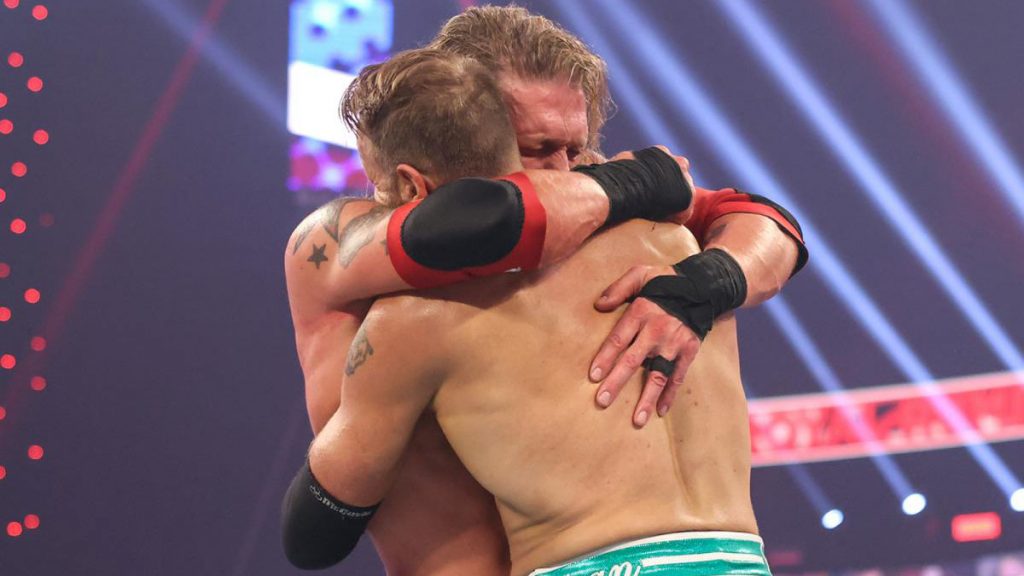 Christian had not wrestled a proper match since March of 2014. He was forced into retirement due to injury before making a triumphant return at the Royal Rumble this year.
Now, Christian has opened up about when he found out that he would be making his return. Things happened in quick fashion, as he found out just two days beforehand. Here is the quote from his appearance on The Bump, courtesy of Wrestlinc Inc.:
"I found out at 7:30 on Friday night. Yeah. It was kind of a whirlwind from there. I was nervous when I got the call. I was like, 'Where's my gear? Where're my tights and my boots?' Once I pieced those things together, there was no time to think. There was so much I had to do to prepare for Saturday before going to the arena on Sunday. For not stepping into the ring for seven years, there were no nerves. I was like, 'This is what I was born to do.'"
Christian and Edge shared an embrace during the match as this was the first time the two had competed together in nearly ten years.
What are your thoughts on the above story? Let us know in the comments on Twitter or Facebook.