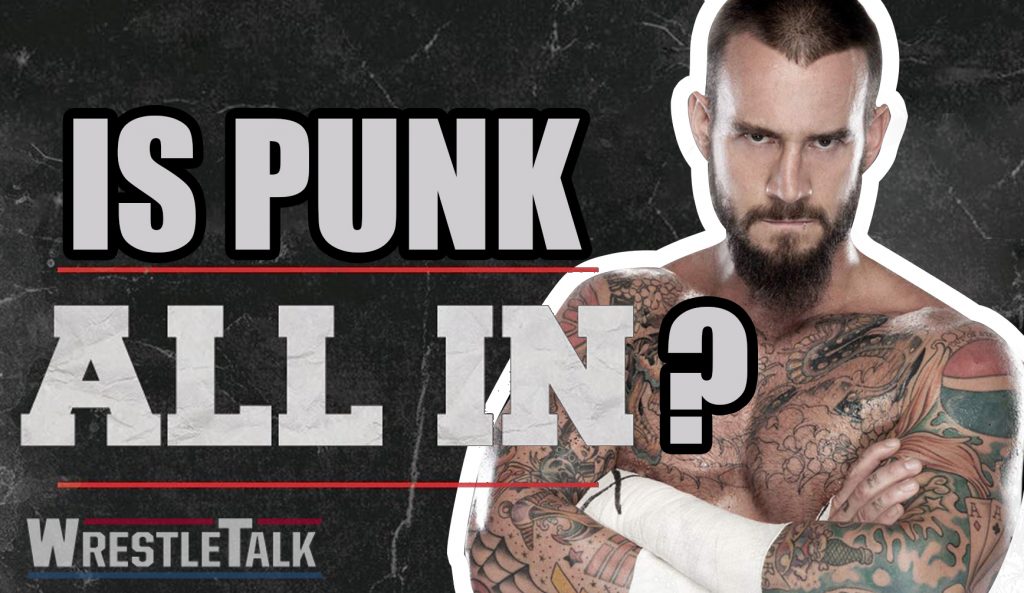 @OneHourTees (Pro Wrestling Tees official twitter account) has advertised that Chicago's own CM Punk will be doing a signing in their Chicago store on August 31st. This happens to be one day before The Young Bucks and Cody Rhodes' Chicago based show All In.
Our special guest appearing Aug 31st, 2018 at the Pro Wrestling Tees retail store in Chicago, IL will be CM Punk. Limited meet & greet tickets go on sale May 23rd at 12pm ct. Visit our retail store events page on ProWrestlingTees or our Facebook event for details. @CMPunk pic.twitter.com/RqTu8G0RPO

— One Hour Tees (@OneHourTees) May 11, 2018
The Bucks Matt Jackson is believed to be very good friends with CM Punk. He has tried on numerous occasions to drag him back into a wrestling ring. Matt even confirmed that Punk once told him if he ever felt like wrestling again "he'll be the first to know." 
The speculation of his appearance at the show was first hyped back in February. CM Punk tweeted out a few cryptic tweets referring to whether he was 'In' or not.  This turned out to be nothing more than a plug for his beloved Chicago Cubs. But with this added news and no word yet from CM Punk about the signing, the speculation for an All In appearance is at an all-time high.  
However, if you can't wait until then for a CM Punk appearance he will be stepping back into the Octagon for his second fight in UFC. He'll be up against Mike Jackson at the UFC 225 show on June 9th which will also be coming from CM Punk's hometown of Chicago.