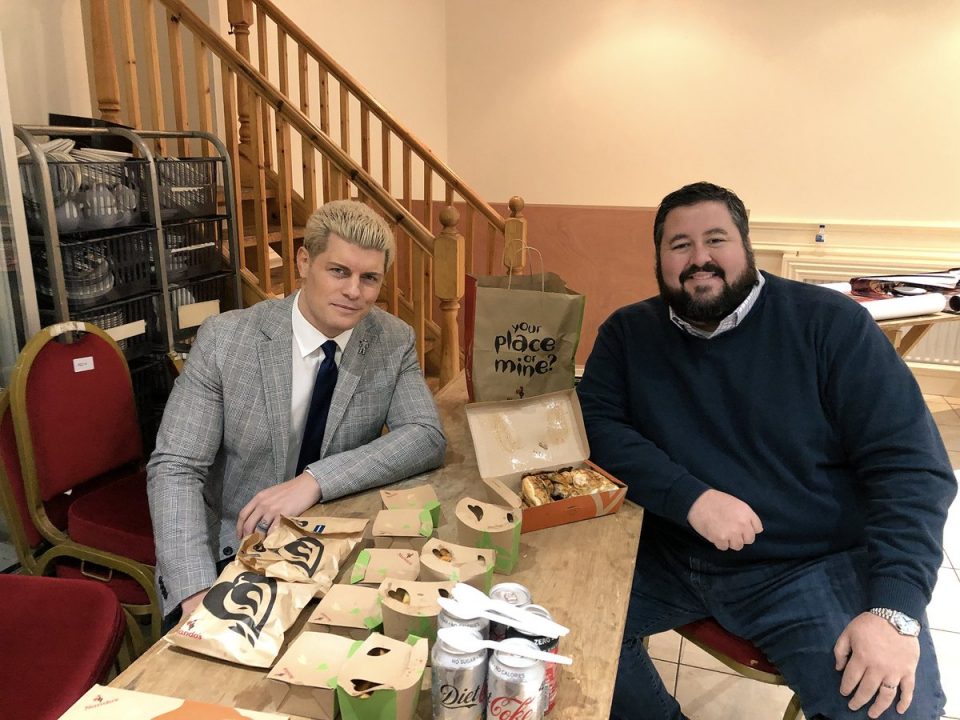 During a live podcast appearance on Fight Forever Wrestling's special production of Bruce Prichard's podcast Something To Wrestle in Liverpool, England, Cody revealed that he had recently turned down an offer to return to WWE.
Cody noted that he had "passed on the WWE offer a few weeks ago" in response to a fan asking him if he was returning to the promotion.
He added that the success of "special" show All In proved there is a thirst for a non-PG product in the modern wrestling scene.
https://www.youtube.com/watch?v=UwkiiSyJoME
Cody also hinted at the potential of All In going global with a UK version of the event, asking rhetorically: "Hypothetically, would it necessarily be All In 2 or . . . All In International?"
The former NWA World's Heavyweight Champion also suggested that Australia could be a future option for All In, adding: "There are two major territories outside of the US in terms of wrestling, the UK and Australia. If you put up a ring they will come."
Cody and the rest of The Elite are set to make a major announcement about their future on January 1, with the group widely expected to reveal the launch of their own promotion All Elite Wrestling backed by billionaire Tony Khan.