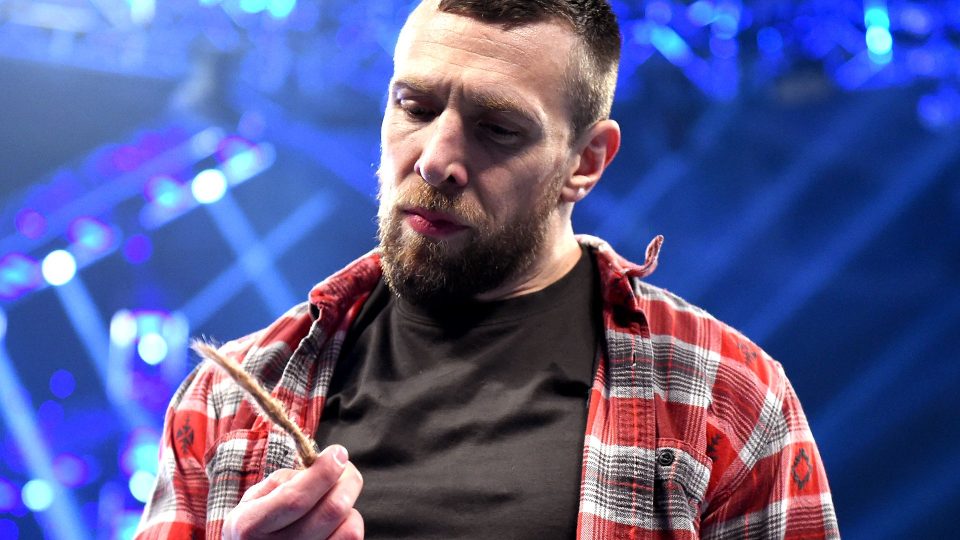 Drew Gulak and Daniel Bryan had a very hard-hitting match at WWE Elimination Chamber. This came after weeks of Gulak stating he knew the keys to beating Bryan.
Then on SmackDown last week, the two joined forces. It appears the two will now be engaging with each other on Twitter and become some kind of duo on WWE Television.
Hey @DrewGulak, any solo wrestling drills you want me to do? #GetBetterEveryDay

— Bryan Danielson (@bryandanielson) March 17, 2020
Bryan is looking to get better every day. So, he asked Gulak for some drills. Gulak responded:
I know just thing. Let's try a Duck Walk. I'm sure you're familliar with the technique but here's a quick video for reference: https://t.co/WcJMfQNmsx https://t.co/bxSTRiKjGO

— Drew Gulak (@DrewGulak) March 17, 2020
Daniel obliged:
Duck walk?!! How's the technique @DrewGulak? #GetBetterEveryDay #BryanAndGulakConnection #CoachGulak #SoloDrills https://t.co/nzfZO3bh7t pic.twitter.com/kTaqHDOpbk

— Bryan Danielson (@bryandanielson) March 17, 2020
Apparently, Daniel's form needs some work. Gulak responded and gave some constructive criticism:
I'll do better tomorrow, I promise! And by #PracticeHowYouPlay do you mean wear my gear, at home, like you are? Unconventional… but I'm willing to change my training methods https://t.co/zFS1bAVEMw

— Bryan Danielson (@bryandanielson) March 17, 2020
Do you like this type of interaction? Would these kinds of segments airing on Raw or SmackDown be more entertaining than the long replays on those shows?
Let us know on Twitter.