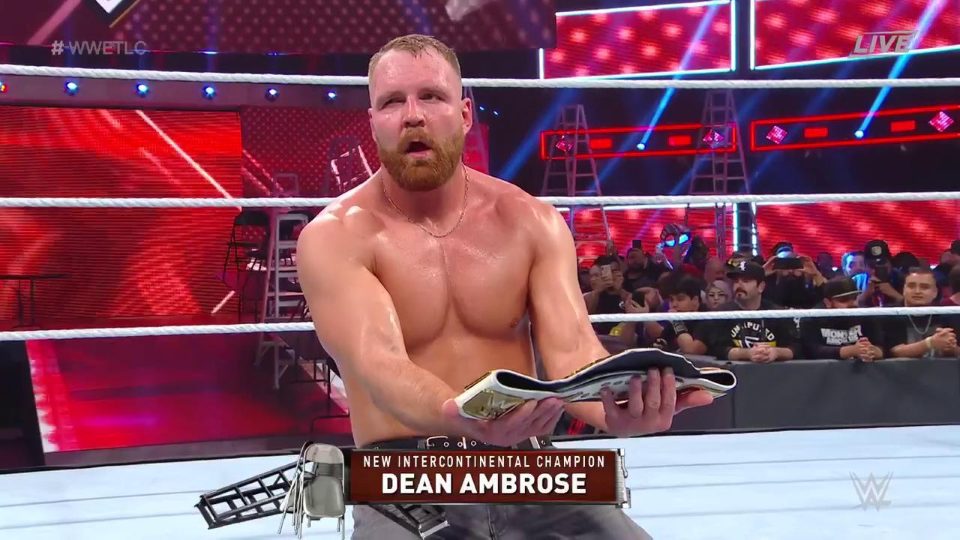 In a surprising move, Seth Rollins vs Dean Ambrose at WWE TLC was one of the more boring matches of the night. On paper it seems almost unfathomable, but somehow, they did it. Regardless, their blood feud spilled over for the Intercontinental Championship.
Rollins walked in as champion, but Dean Ambrose walked out with the belt after a Dirty Deeds. Rollins seemed to have the match won, but his continued assault on Ambrose cost him a chance at victory. It's like Ciampa/Gargano II, but executed much worse.
Regardless, Dean Ambrose is the new Intercontinental Champion, and most likely will be taking the title past the Royal Rumble. Seth will no doubt invoke his rematch clause sometime soon, so we've got that to look forward to as well.
Who would you like to see Ambrose feud with for the title? Let us know in the comments, on Twitter or on Discord today!