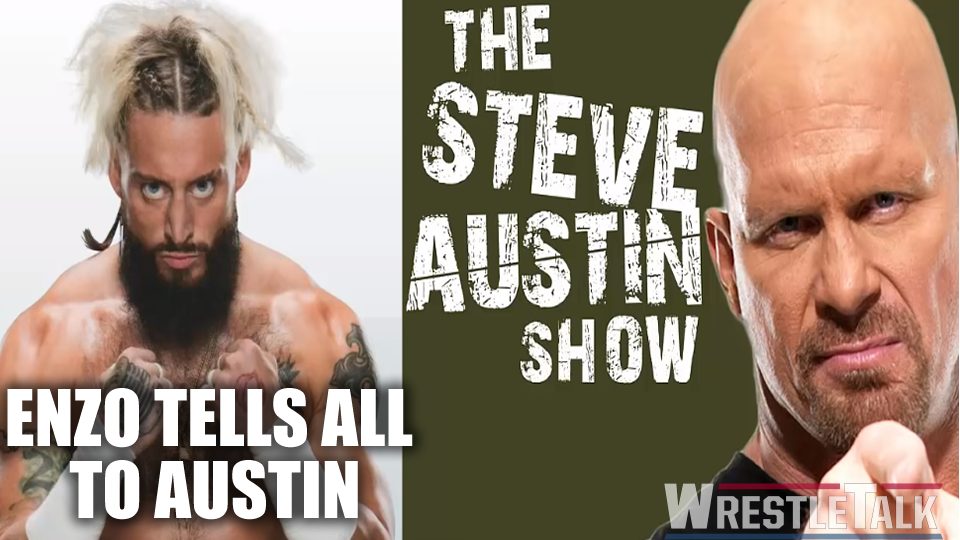 The artist formerly known as Enzo Amore has revealed exactly what happened in the hours before he was fired by WWE after being accused of rape.
Amore, real name Eric Arndt, went into detail about the night he found out about the accusation when interviewed by Stone Cold Steve Austin for The Steve Austin Show Podcast.
The case against Arndt has since been dropped due to insufficient evidence.
But the allegations by an un-named woman, which Arndt has strongly denied, cost him his job and Real1 was keen to tell his side of the story to Austin.
Arndt also revealed that Vince McMahon was a big fan of his but Enzo had a huge argument with HHH during his time with the company.
Real1, who recently released a rap music video called 'Phoenix' aimed at his accuser, talked about how his last night with WWE was the Raw 25 special on January 22 2018.
Austin appeared on the same show and in fact, Enzo revealed on the podcast that Stone Cold was the first person he bumped into that night – and he was excited about working on the same TV show as his heroes Austin and Bubba Ray Dudley.
"It was another day at the office.
"Then I go to rehearsals with Goldust for my match…The Dudleys were going to come out and put me through a table…I'm going to lose my Cruiserweight Championship to Ted DiBiase in a poker game…it was the best day of my life.
"Then Nia (Jax was going to win) my title back for me. I had the longest (story) thread in the whole of Raw 25. They had to rewrite that whole f*****g show."