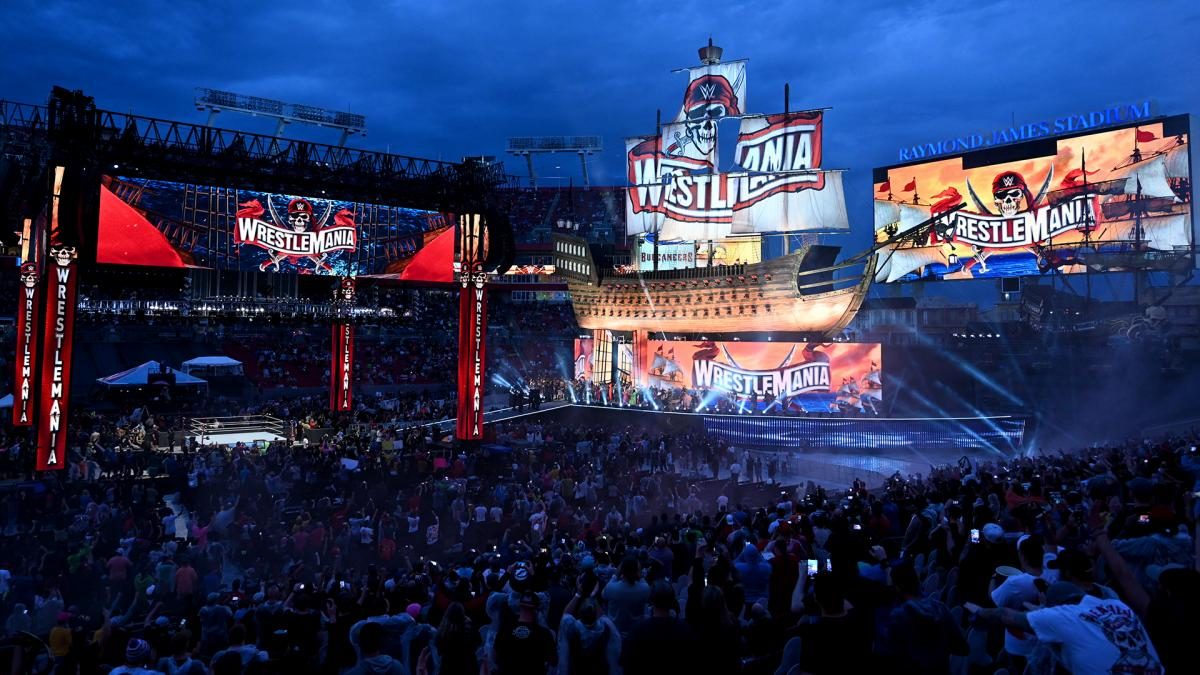 A fan that reportedly attended a number of shows during WrestleMania week including WrestleMania 37 has tested positive for COVID-19.
The person took to Twitter to urge others to get tested after returning from various wrestling shows. Claiming that they received a positive COVID-19 test, they tagged The Collective and WrestleMania in the tweet.
John Pollock of POST Wrestling noted that they had contacted the fan privately and found out which shows they attended. He took to Twitter to reveal that the fan had attended both nights of WrestleMania, Jimmy Lloyd's Degeneration F, Bloodsport 6 and Joey Janela's Spring Break 5.
Clarifying the details, Pollock tweeted:
"I've reached out to this person and they informed me they received their positive COVID-19 test on Tuesday night. As a notice for those that could be affected, he attended the following shows: – Jimmy Lloyd's Degeneration F – Bloodsport – Spring Break – Both WrestleMania nights"
WWE recently announced their WrestleMania attendance figure for night 1. A reported 25,675 fans were in the Raymond James Stadium during Saturday's show.
With NXT removing pods to have a larger attendance at NXT TakeOver: Stand & Deliver, it seemed like the company were preparing for more shows with live crowds.
Stay tuned to WrestleTalk for any potential updates on this story.
What are your thoughts on the above story? Let us know in the comments on Twitter or Facebook.