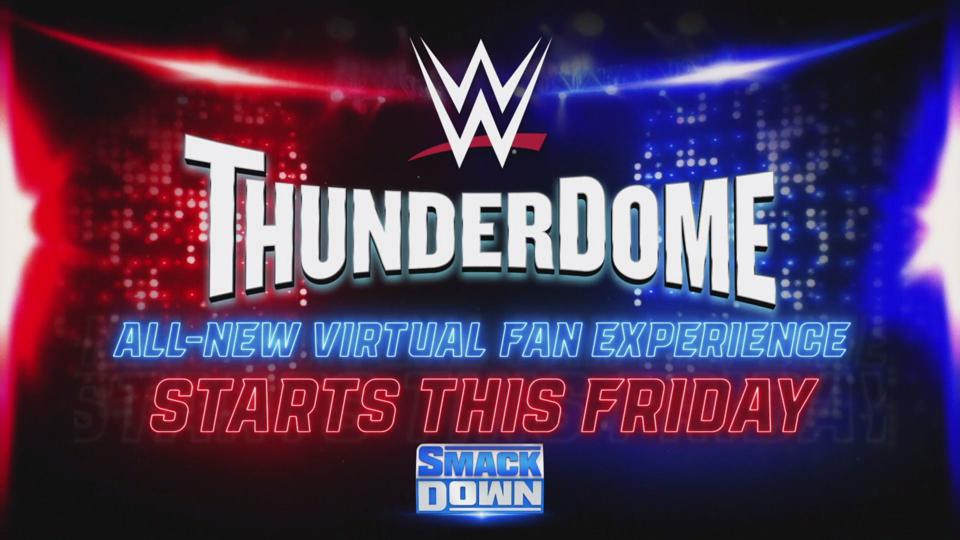 All week long people have been talking about what the WWE Thunderdome is going to look like. There was tons of intrigue as WWE announced their plan to move from the Performance Center to the Amway Center and introduce their new presentation concept.
Now, we have gotten our first look at the completed Thunderdome. WWE has set up screens to surround the ring and broadcast fans watching from home. From certain angles, it looks really cool. From others, it is very distracting. Ryan Satin was among those given access to the first look and shared photos on Twitter.
— Ryan Satin (@ryansatin) August 20, 2020
The Thunderdome's official debut will be taking place this week on SmackDown. From that point, this will be WWE's style of presentation through SummerSlam and beyond.
WWE Executive Vice President of Television Production, Kevin Dunn said this week that WWE will be able to do things they've never been able to do before. He even went so far as to say the entrances will be even better than WrestleMania. You can read more about that here.
WWE Champion Drew McIntyre also commented on how intrigued he was by the Thunderdome earlier this week.
What are your thoughts on this first look of the Thunderdome? Let us know on Twitter!