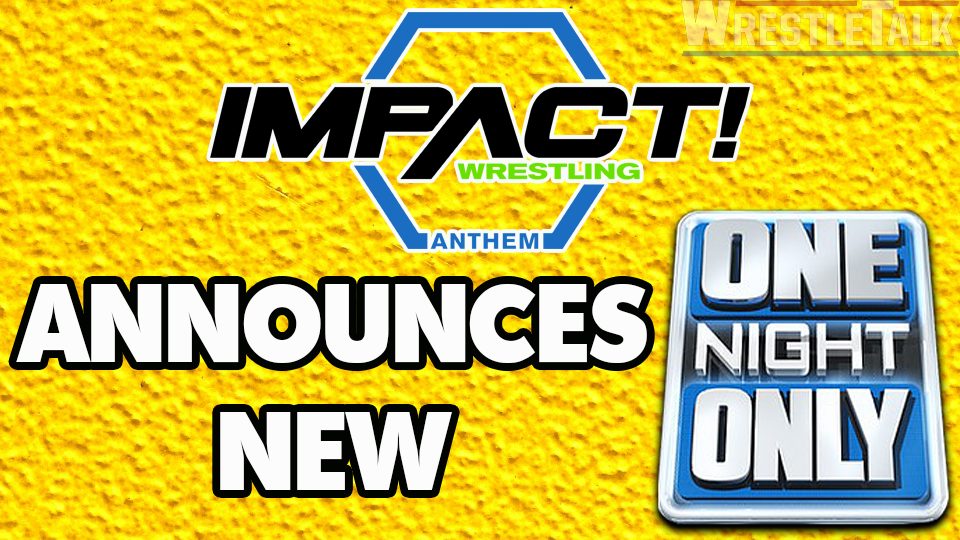 Destiny Wrestling have announced new Impact One Night Only dates!
Destiny World Wrestling posted to their Twitter earlier that their Bad Intentions event will be the next location for the Impact taping. One Night Only: Bad Intentions takes place on the 25th of August at the Don Kolov Arena in Mississauga, Ontario.
Its official – Bad Intentions Saturday Aug 25
will now be a One Night Only @IMPACTWRESTLING TV TAPING!
with special guests just added OVE and @Tess_Blanchard so get your tickets before its sold out https://t.co/gdcBimhMup pic.twitter.com/DBO4LL9A9V

— Destiny Wrestling (@DestinyWrestle) August 1, 2018
The event will look to build from the success of Slamiversary XVI and previous One Night Only events. Featuring Sami Callihan and Josh Alexander in a Steel Cage match as the main event. Special guests include Tessa Blanchard, former tag champions OVE, and Petey Williams.
This is the second time this year that Impact have partnered with Destiny Wrestling, most probably as a result of the success of their One Night Only: Zero Fear event on June 3rd. This will happily be broadcast as a network exclusive again, rather than a pay-per-view, continuing with Impact's rebuilding efforts.
This happens on the same night as the already announced One Night Only: Night of the Dummies event in Binghamton, New York. With this confusing scheduling, it isn't clear if this will be the 6th or 7th One Night Only event of the year.
yes thats right! one show for the USA and one in Canada! https://t.co/VQSKza899o

— Destiny Wrestling (@DestinyWrestle) August 1, 2018
The same 'AussieImpactCyantist' questioned the format of the show:
its 2 different shows so yes totally separate https://t.co/2shwTZt4oN

— Destiny Wrestling (@DestinyWrestle) August 1, 2018
Related Content:
With only one match announced for the Mississauga card, what other matches would you like to see? Do you think Impact are wise running two events on the same night? Let us know in the comments below or on Twitter here. You can also join us on Discord to chat with Oli, Luke, the magazine team, the website writers and each other here!