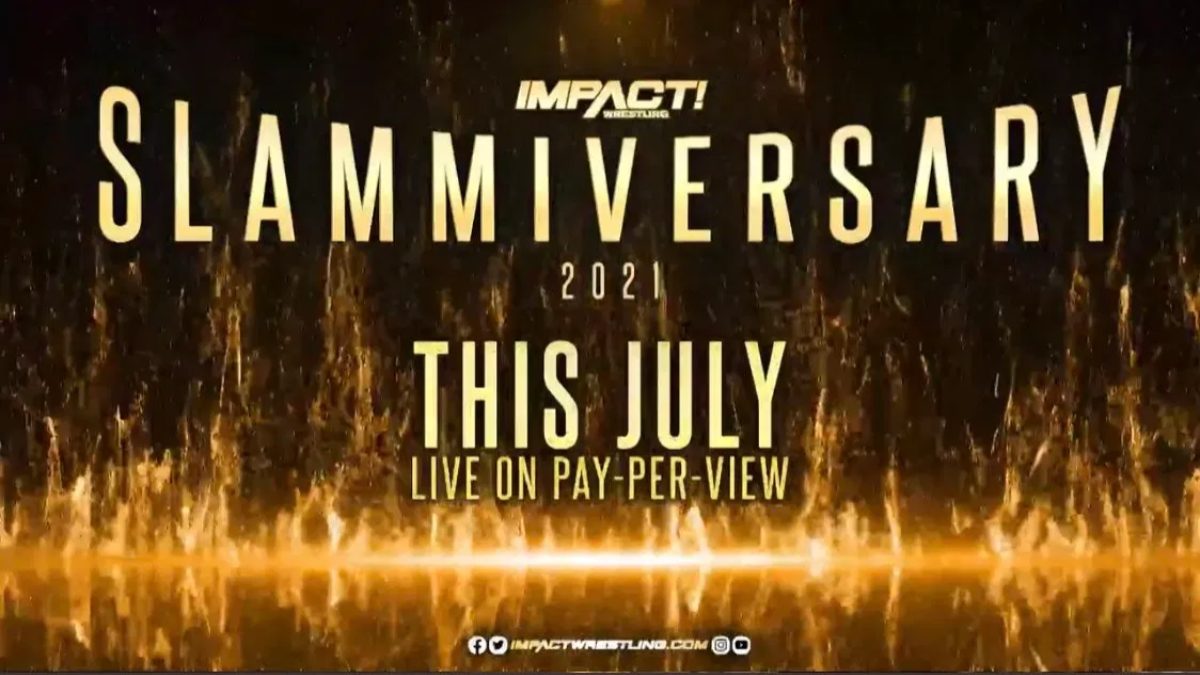 Tickets for the IMPACT Slammiversary pay-per-view in July have already sold out, with other a month to go until the summer event.
On June 3, IMPACT revealed that fans will be welcomed back for Slammiversary. Yesterday, IMPACT revealed that tickets for the event sold out in under half an hour.
Shortly after tickets went on sale, IMPACT took to Twitter to note that all had been claimed. It was noted that the initial tickets were all sold in just 20 minutes.
Discussing Slammiversary, IMPACT tweeted:
"#Slammiversary is officially SOLD OUT! We're looking forward to seeing all of you on July 17th in Nashville! And if you missed out, stay tuned for details on another opportunity to attend Slammiversary soon!

"The initial tickets sold out in just 20 minutes – we're so excited to see you all again at #Slammiversary!"
Every ticket sold for the event was part of the Super Premium VIP ticket plan. As well as admission to the show, the tickets came with other perks, including complimentary snacks and official Slammiversary merchandise.
Released WWE stars have featured in recent  promotional videos for the pay-per-view event. IMPACT has also teased the signing of Daniel Bryan in Slammiversary advertising.
What are your thoughts on the above story? Let us know in the comments on Twitter or Facebook.