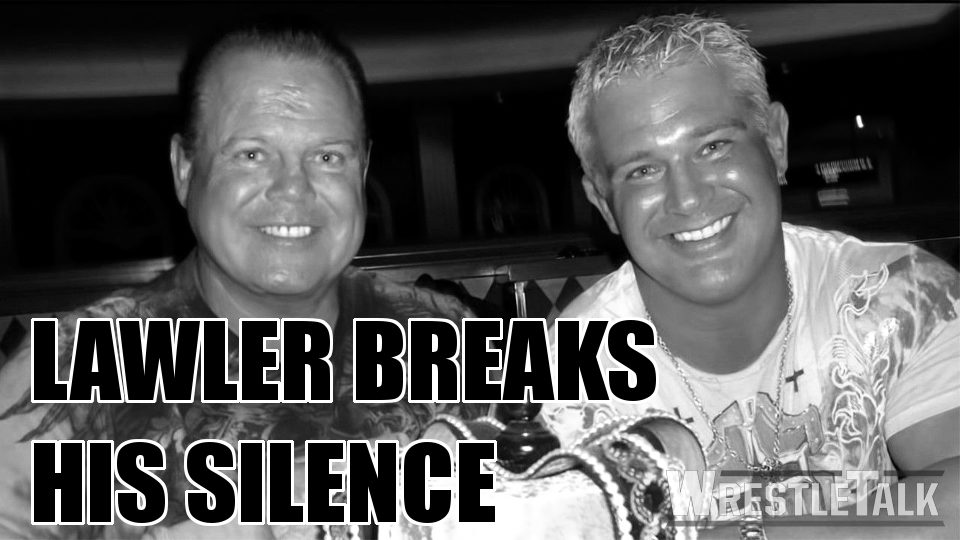 Following an update that the Tennessee Bureau of Investigation had launched an inquiry into the tragic passing of Brian Christopher on Sunday, July 29th, WWE Hall of Famer Jerry Lawler broke his silence on the untimely death of his son at the age of 46.
Brian Christopher Lawler, better known to the WWE universe as Grand Master Sexay, died at the Regional One Hospital just hours after a suicide attempt at the Hardeman County Correctional Facility in Tennessee. Brian Christopher had been incarcerated since July 7th for his third DUI, as well as a charge of evading arrest.
Jerry Lawler gave his first public statement on the matter to Fox13 and explained how he rushed from North Carolina to Memphis to be at his son's bedside during those final fateful hours. Lawler admitted he was "glad to hold his son's hand when his heart stopped beating around 3:30 p.m.", and extended his deep appreciation to the wrestling fans who have created a strong support net for the Lawler family in this time of tragedy.
Regarding the circumstances surrounding Brian Christopher's passing, Lawler mentioned "there may be more to this than meets the eye" regarding what took place in the Hardeman Country Jail cell. Lawler told Fox13 that the Tennessee Bureau of Investigation had requested that he not make further comment until the formal investigation is completed.
Dave Meltzer discussed the myriad of legal issues Brian Christopher had faced during the July 29th breaking news edition of Wrestling Observer Radio. According to Meltzer, Jerry Lawler had been active in trying to get his son out of legal trouble, but had decided not to pay the most recent $40,000 bail as he believed Christopher "needed to learn" and  Lawler "wasn't going to get him out this time".
Meltzer added:
"He's 46-years-old, he should have grown up a long time ago. You can't keep bailing him out of trouble. But now it's so sad. Brian couldn't handle it in prison so he hung himself today."
The funeral service for Brian Christopher Lawler will be held Friday, August 3rd at Hope Church on Walnut Grove in Cordova, Tennessee. Our sincerest thoughts are with the Lawler family.
Related Content:
Keep your thoughts, memories and memorials for Brian Christopher Lawler coming in the comments, as well as on  Twitter and Discord.