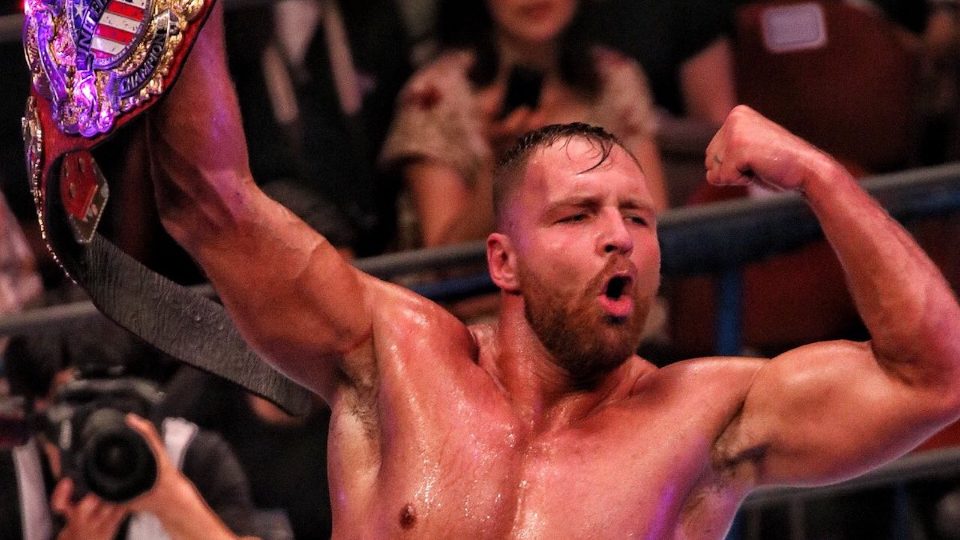 Rumours and speculation have swirled regarding a potential partnership between All Elite Wrestling and New Japan Pro Wrestling since AEW's creation. Now, Jon Moxley has shared his opinion on the situation in an interview with Fightful.
Here is the full quote:
"New Japan is in Japan and AEW is in America. That's where the business is two different business models. The home base for both places. So, I don't think that they necessarily [need] to completely marry the brands or anything like that, but I don't know whether the door's open, closed, shut, whatever. If there's a screen door, I don't know. I think I just found my own door. I go through whatever f*cking door I want, so it's all good."
As far as the stars involved, Moxley has been affected by the lack of a partnership less than most. He is the current IWGP United States Champion and has been allowed to work for New Japan since signing with AEW. He recently defended the title against Minoru Suzuki at The New Beginning in Osaka and had a future match set up with Zack Sabre Jr.
In AEW, Moxley is scheduled to face Chris Jericho for the AEW World Championship at Revolution.
While many fans have been outspoken about wanting to see a potential partnership, Moxley seemed unbothered if things remain separate.
Are you happy to see Jon Moxley in AEW and NJPW? Let us know on Twitter!