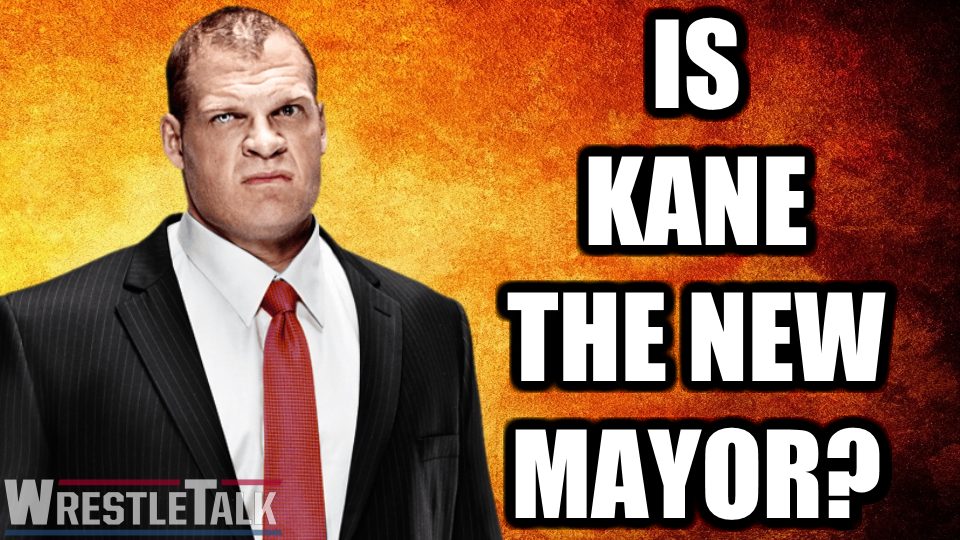 Get ready for a Chokeslam, big government.
WWE Superstar Kane, publicly known as Glenn Jacobs, has won his election and is now the Mayor-Elect of Knox County, Tennessee!
Jacobs campaigned as a Republican and aims to shape the eastern Tennessee community in the vision of 40th US President Ronald Reagan. He comfortably overcame his Democratic challenger Linda Haney at 31,739 votes to 16,611.
During his campaign, Jacobs reflected on how his wrestling career influenced him:
"Because I travel so much with WWE, we could live pretty much anywhere in the country that we wanted, but my family and I live here because we love it here. Most of all, we love the people. Folks here are kind and friendly, and possess a quality that is lacking in many other places… loads of common sense."
The 23-year WWE veteran stated a focus on reducing bureaucracy, promoting business, and infrastructure developments among his main issues.
Some, however, speculate where else Kane's new political career may lead.
Might he push for stricter bludgeon control? Or perhaps employ *NSYNC to sing the national anthem for future county events? Will Dr. Shelby have a future in the administration?
In any case, the 'Big Red Machine' is now at the top of the card in Knox County.
Courtesy of Knoxville News Sentinel on YouTube, here is Jacobs' victory speech:
Jacobs' victory came comfortably despite his opponent Haney's claims that his wrestling career would hurt him in the new field. Seeing how he balanced the campaign with one last run for Team Hell No, it's clear that those fears were unfounded.
WWE released a simple statement congratulating the veteran on their website and social media.
"According to WATE.com in Knoxville, Kane has been elected Mayor of Knox County, Tenn., tonight, capping a path to office that began over a year ago for the former WWE Champion.

Kane came away with a strong political victory following a narrow victory in the primary election two months ago.

Congratulations to Kane on his election!"
The result was expected, with the greatest challenge coming in the Republican primary. Kane won that by a dangerously thin margin.
Nevertheless, Kane took his election seriously, even going door-to-door over the past week.
Hopefully, that was all done unmasked.
The wrestling world has been reacting to the 'Devil's Favorite Demon's win on Twitter. Below are a couple of the highlights.
Congratulations, Machine that is Big & Red.. I KNEW YOU'D WIN! pic.twitter.com/CIUj5XkDdR

— MATT HARDY (@MATTHARDYBRAND) August 3, 2018
Congrats to @GlennJacobsTN…@WWE has never had a more honorable and reliable superstar. https://t.co/3Ed6xp1JG5

— Jim Ross (@JRsBBQ) August 3, 2018
Congratulations to my best friend and new #KnoxCountyMayor @GlennJacobsTN . So proud of you pal. You are going to be an excellent Mayor. @KnoxvilleTN is lucky to have you. Great job. Love ya pic.twitter.com/oyp23C5IYI

— Dustin Rhodes (@dustinrhodes) August 3, 2018
Yay!! Congratulations @GlennJacobsTN for becoming Mayor of Knoxville!!! ??????????! Couldn't happen to a better human! You're the best Glenn!!!

— Lina Fanene (@LinaFanene) August 3, 2018
Related Content
Would you rather see Kane follow through on his promise of small government or have Knox County drastically increase its pyro budget? What other wrestling stars would you like to see in politics? Let us know your thoughts on twitter, or in the discord!