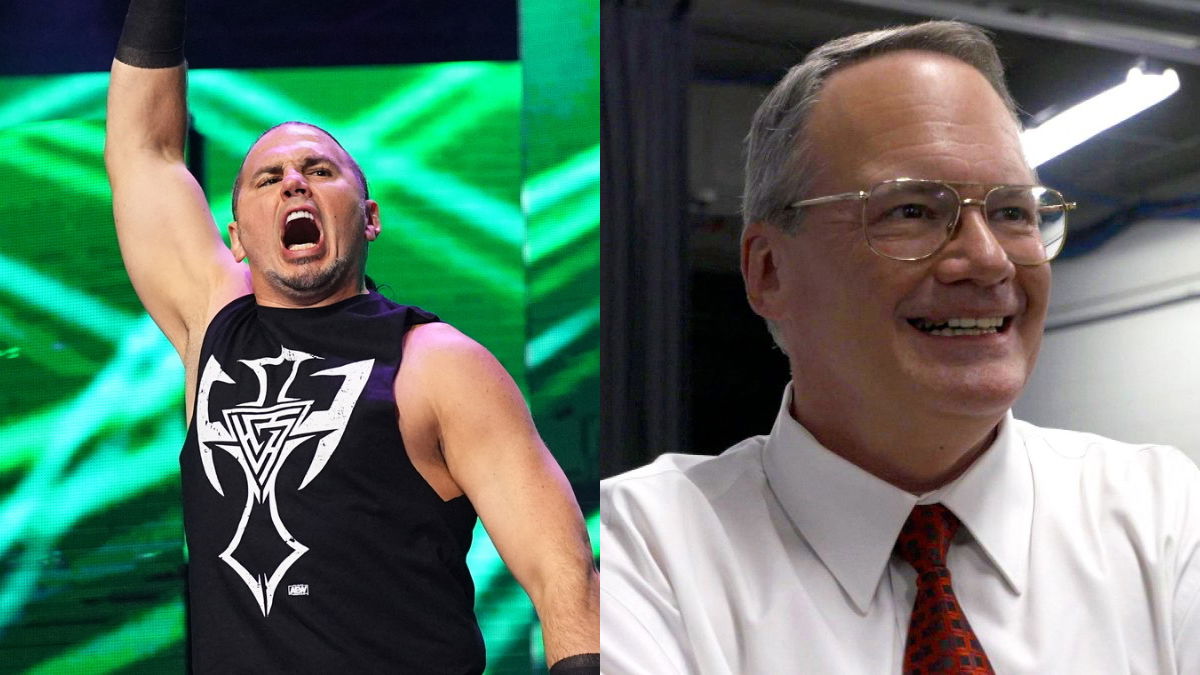 Following Matt Hardy's recent back and forth with Jim Cornette and his podcast co-host Brian Last, the AEW star has reflected on the exchange by questioning the actions of both men.
Talking on his own podcast, The Extreme Life of Matt Hardy, the Hardy took aim at Cornette and Last for the manner at which they came at him during the exchange, and also comparing the differences he sees in their podcasts
Hardy said:
"Even if you have an issue or a problem with someone, there is a way to address those things without insulting them or biting their head off."
"That's what's very important and that's, obviously, what kind of started this instance this week with me.
"I don't wanna be a podcast that says negative things about people.
"Like, I don't wanna be a podcast that wishes injury upon other wrestlers that I don't like, or bad things upon wrestlers that I don't like.
"I want to be a positive, productive, inspirational podcast."
Despite the recent exchange, Hardy's problem with Cornette actually dates back to three years ago at Double or Nothing 2020, when Hardy teamed with The Elite to take on Chris Jericho's Inner Circle faction in a Stadium Stampede match.
Cornette, who is known for his traditionalist views on wrestling, was not a fan of the match to say the least, so much so that he said he could no longer be friends with either Hardy or Jericho simply for their involvement in it.
This was something that rubbed Hardy the wrong way, changing his perspective on the legendary manager.
Hardy continued:
"We did that Stadium Stampede over the course of the night before, and they edited it all morning and they worked on it.
"Jim Cornette had the audacity to say 'because Matt Hardy and Chris Jericho were involved in the Stadium Stampede match I can no longer be their friend.'
"Interesting, I can no longer be their friend because they're in a wrestling match.
"I'm their friend and I like them as human beings and I thought they both had potential and I wanted to see them excel and do well in pro wrestling, but now because they're doing a pro wrestling match that isn't my cup of tea I can no longer be friends with them.
"Is this real life? Who says that? Who thinks like that?"
Hardy's involvement in the Stadium Stampede came as one of his first in AEW, taking place during the COVID-19 pandemic.
While Hardy has fond memories of the match, he recently reflected on his early days in the company and what character changes he wishes he made at the time, click here to read on.
To get the full run-down of Hardy and Cornette's initial Twitter back and forth, click this link.
Transcript courtesy of Inside The Ropes
If you want to stay fully updated on all the latest wrestling news, click the red bell in the bottom right of your screen to receive notifications from WrestleTalk.com straight to your device!