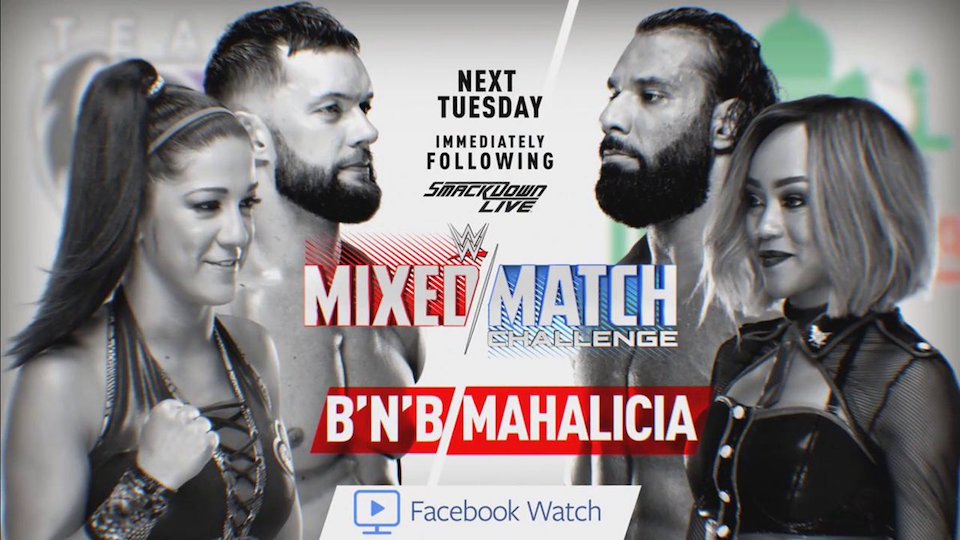 Season 2 of the WWE Mixed Match Challenge began three weeks ago and early indications are that it has not been very successful.
The first season took place in the early months of the year as a single elimination mixed tag match tournament airing after Smackdown Live up until the week before WrestleMania, where The Miz and Asuka were crowned champions.
WWE has recently brought the tournament back, this time in a round robin format similar to the G1, with two matches every week instead of one.
The MMC has been struggling for viewership on Facebook Watch since the launch of the new season.
The first episode launched with a peak of 52,400 viewers, down from 135,000 for the season one premiere in January.
This week's number dropped even further, down to a peak of 42,800.
Despite the massive drop, the Mixed Match Challenge will continue airing every Tuesday night until mid December.
The finals take place at the Tables, Ladders, and Chairs pay per view on December 16th. It will be interesting to see what the numbers look like by then.
What have you thought of the MMC so far? Let us know in the comments below!