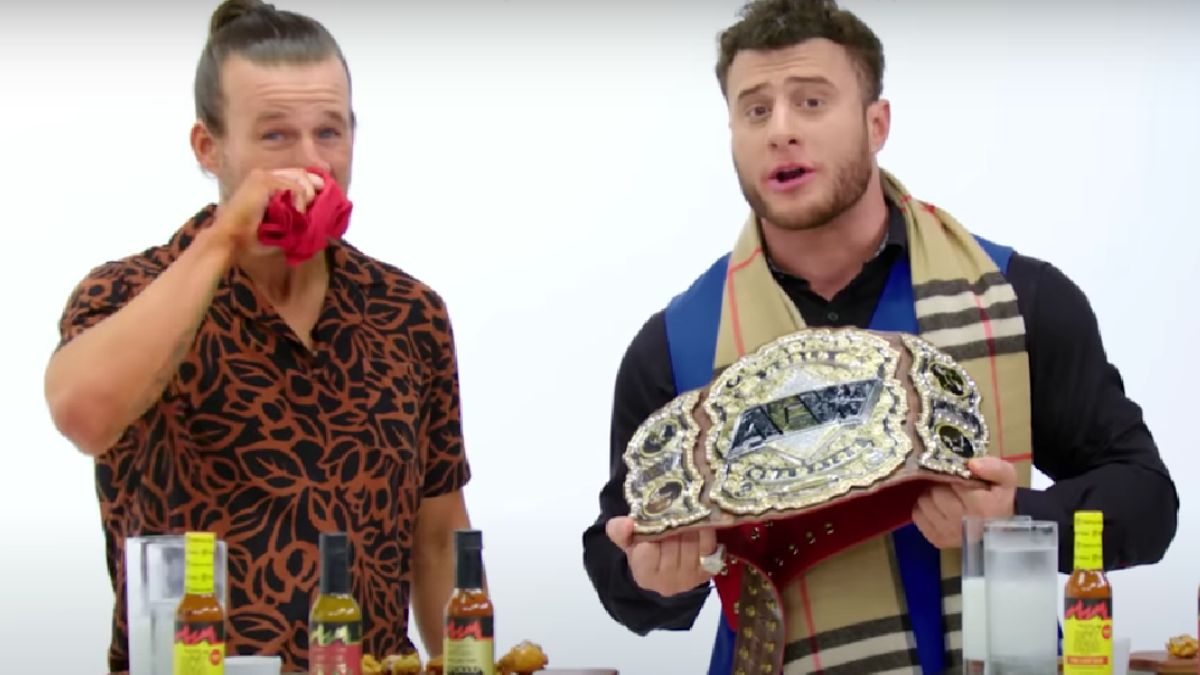 MJF and Adam Cole are putting their friendships and mouths to the test in a new video from First We Feast where the Brochachos take on extremely spicy wings.
Rather than the traditional Hot Ones progression of intensity in wings, MJF and Adam Cole were asked specific questions and then needed to elect whether they would give the difficult truth or just eat an incredibly spicy chicken wing instead.
Adam Cole had no problem sharing a story of his violent initiation into wrestling school when he was a senior in high school however MJF buckled and ate the wing on the first question.
The question? Who is the biggest locker room asshole. MJF said:
"That's a tough one because there's people that I viscerally hate to the core and to just point out one would be physically, mentally, emotionally, spiritually impossible."
However Cole didn't last much longer, going for a wing on his next question which was what the worst creative idea he has had pitched to him by 'Tony Khan or his team' to which he immediately went for a wing in lieu of responding!
MJF also spoke about the bidding war of 2024 and said he wouldn't even make eye contact with a contract offer that's less than seven figures.
You can check out the entire video below where MJF also tells a story about pooping his pants during a match and Adam Cole opened up about locker room etiquette.
Think you know the most about wrestling? Join our Wrestle League predictions competition for free, and be in with the chance of winning $250 of Amazon vouchers. Make sure you subscribe to email notifications to make sure you never miss a show.