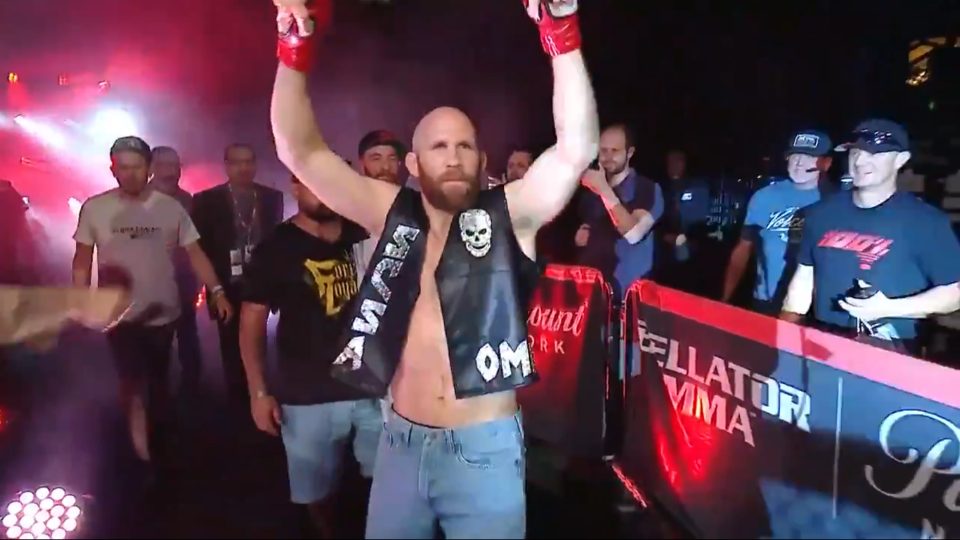 Did you by any chance wake up this morning thinking 'man, I really hope an MMA fighter dressed like Stone Cold Steve Austin for his walk on, won his fight, and then Stunner'd his trainer after the fight was over'? Because if you did, you're in look.
David Rickels, who has 21 wins in 26 fights, walked out ahead of his fight last night dressed as the 'Texas Rattlesnake', and using Austin's theme music, as you can see here:
.@TheCaveman316 with another classic walkout! #Bellator219

The Texas Rattlesnake @steveaustinBSR! pic.twitter.com/wsNR8vmEdB

— BellatorMMA (@BellatorMMA) March 30, 2019
And if you thought was enough, Rickels decided to take it one step further, by Stunnering his trainer in the octagon:
And that's the bottom line, cause Caveman says so! #Bellator219 pic.twitter.com/NenIqwVExO

— BellatorMMA (@BellatorMMA) March 30, 2019
There's only one conclusion we can get from this…
MMA is fake. Wrestling is real.