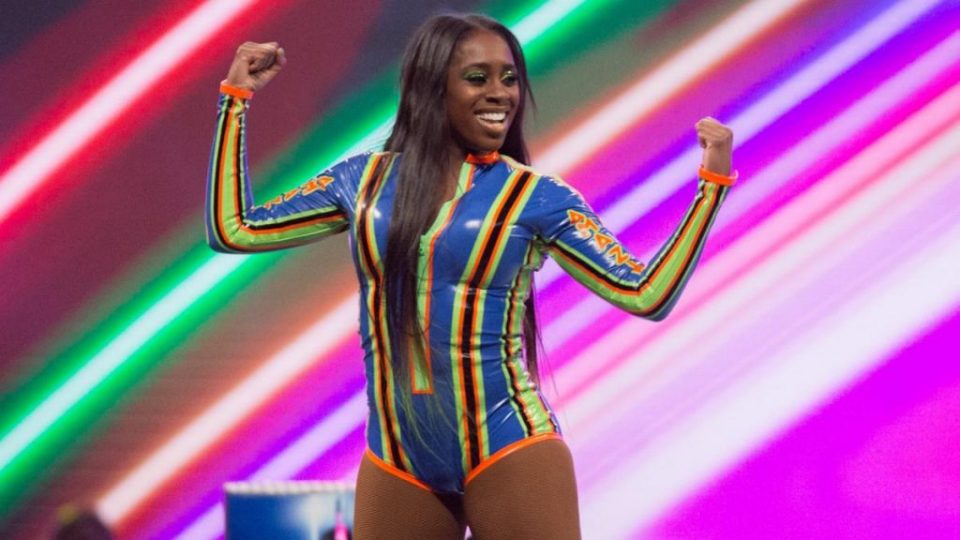 Well this definitely takes the most depressing headline of the week award. Poor Naomi.
Widely considered one of the most under-utilised female wrestlers on WWE's books, Naomi has been criminally under-booked since she managed to shrug off the Funkadactyl tag.
While she has won the SmackDown Women's Championship, she has been rarely used in any meaningful storylines, and this is something she wants to change before her career comes to a close.
Speaking to Women's Wrestling Weekly, Naomi admitted that she doesn't feel like she's ever had a serious angle during her time in WWE, and spoke about what she wants to achieve before she retires.
"Just to continue to grow and improve and have one real good angle with someone before my career is done. I feel like I've never had that. I've been the champ, but my title reign, I didn't get to perform as much and I didn't get a solid angle with anyone. Whether it's babyface or heel, I'm just exploring and I want to continue to grow and not limit myself. And have a really good story. At this point, it's not about championships or accolades because I know who I am and what I bring to the table. I've had an amazing career. My WrestleMania moment, nobody can take that away from me. If nothing else comes, that is enough for me. I want to continue to perform and entertain. I really want to put on good entertainment. I don't have many years left. I wanna have kids so I wanna enjoy these years and put everything into it."
Naomi failed to win the SmackDown Women's Championship at Super ShowDown last night, so it'll be interesting to see how she's used going forward on Friday nights.