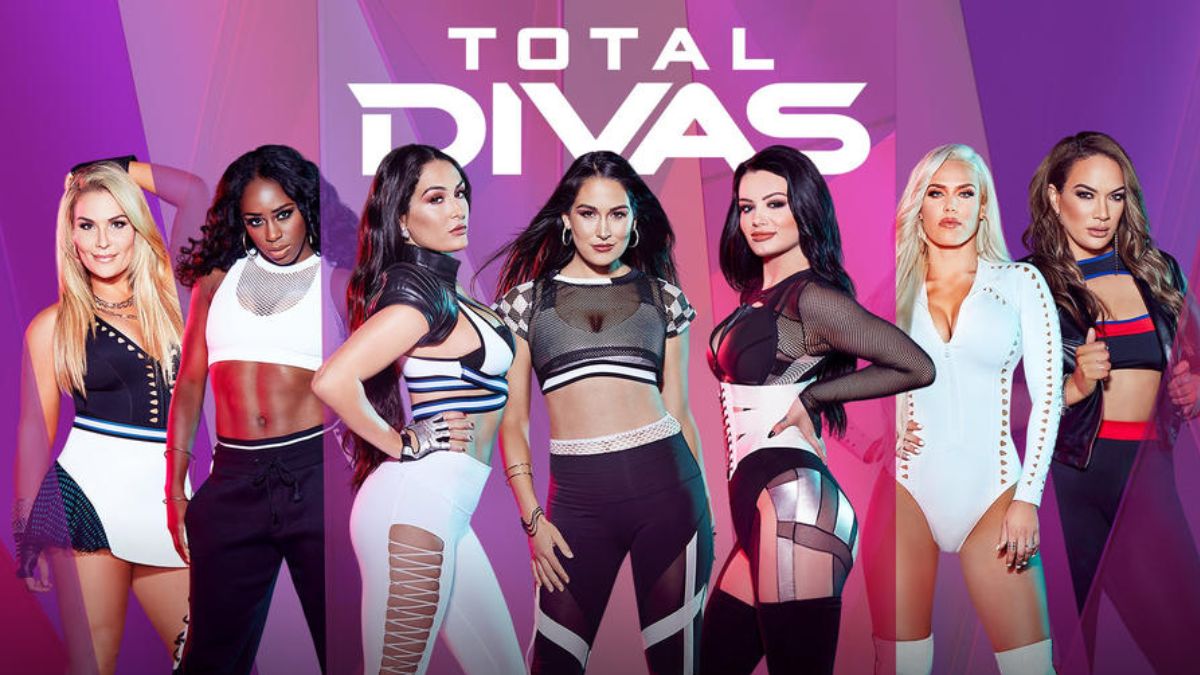 A WWE star originally wasn't supposed to be part of "Total Divas."
For nine seasons over the span of six years, WWE's Total Divas aired on E! and documented the lives of many female WWE stars. Natalya was a main cast member throughout all nine seasons.
Her husband and WWE producer T.J. Wilson was also consistently featured on the show.
Appearing on the Going Postl podcast with Dylan Postl (Hornswoggle), T.J. Wilson shared that his wife originally wasn't supposed to be on "Total Divas." He said:
"And what's funny is originally, Nattie — and Nattie's talked about this in a lot of interviews. She wasn't supposed to be on it."
"It was gonna be The Bellas, Eva (Marie), JoJo (Offerman) but it was like, they weren't gonna do — I think some people thought Nattie was too wrestler-y and Vince (McMahon) was the one who said, 'No. Actually, Nattie will be the glue of this thing because she comes from a wrestling background and this will be the thing that ties it together to our audience…'"
On his breaking point with the show, Wilson said:
"100 percent, 100 percent (there was a point during filming of Total Divas when I was ready to be done with it). Yup, the biggest one was the one where a deaf dominatrix came to my house for some kind of sexual education or something."
"At this point, we're Tag Team Champions, Cesaro and I. I had a hoodie and I had cat ears sewn on the hoodie. I had it from before and Hunter saw me with it on and he said, 'Hey, just be careful.' He said, 'Don't go too far, where it becomes almost comical with that stuff."
"Otherwise, it's gonna become that' and so, I appreciated his advice and so now, here's this woman like three days later in my living room. She's telling me to, 'Meow like a cat' and I was thinking of Hunter in my head and I said, 'No, I'm not gonna do that' and she whipped me with one of my cat's toys, in my ass."
Wilson continued on to describe how he was feeling at this point, saying:
"It stung. I looked at Nattie. We're on all fours. She's saying, 'Meow.' I said, 'No.' She said, 'Bad boy' or something and whipped me twice with the thing. I just looked at Nattie. I stood up, I looked right in the camera, I took the mic and I said, 'Absolutely not. Nope…' Russell (Jay) was the producer."
"I said, 'Russell, you and I are gonna have a serious, serious talk when I see you next. We're gonna have a serious talk' and Nattie's like, 'No! No! No!' I said, 'I'm out of here. Hell no' and I got in my car and left. That was definitely a 'had it' moment and Russell's texting me because obviously, he got word right away. He wasn't there."
"And Russell's great. He was always so great with us. At the time when Cesaro and I are Tag Champions, I'm wrestling five days a week and then the day-and-a-half I'm home, are filming Total Divas."
"The woman hitting me with the cat toy was almost just the breaking point of not just that situation but maybe, I just need a little bit of a break. That's where Nattie's crazy. She loves that workload. I don't mind it in spurts and then I need T.J. time."
Natalya last wrestled in a loss to Rhea Ripley for the WWE Women's World Championship on the July 3 edition of Monday Night Raw.
Transcription via POST Wrestling
If you want to stay fully updated on all the latest wrestling news, click the red bell in the bottom right of your screen to receive notifications from WrestleTalk.com straight to your device!