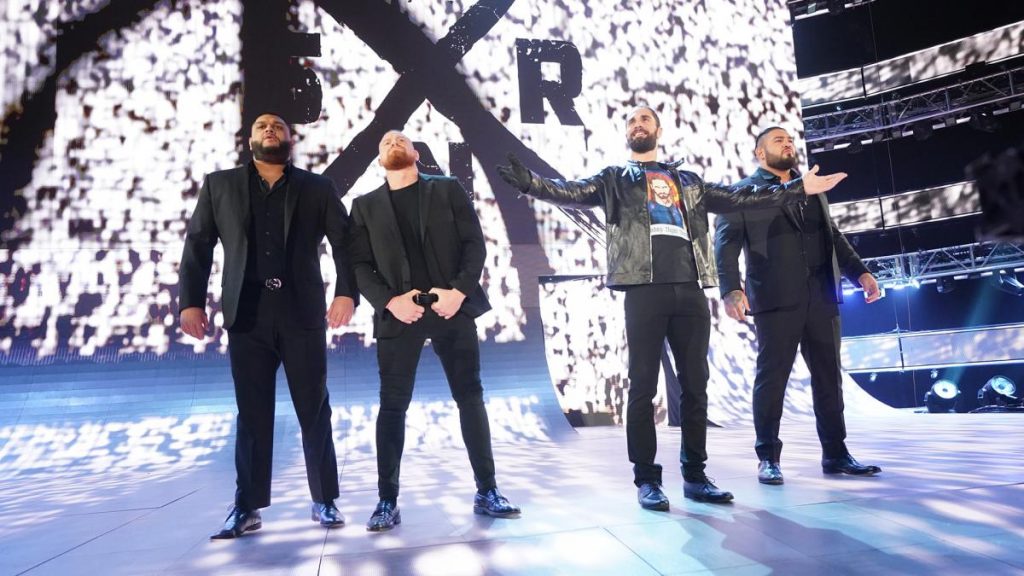 On Monday Night Raw, Seth Rollins and his newest disciple Buddy Murphy teamed together for the first time as they defeated The Viking Raiders to capture the Raw Tag Team Championships.
Both Murphy and Rollins have been confirmed for the men's Royal Rumble match this weekend where they will likely have an interaction with rivals Samoa Joe and Kevin Owens.
Last year, WWE fans turned on Seth Rollins. This came after a string of questionable tweets from the former Universal Champion.
Fans also changed their attitudes towards him after he defeated The Fiend at Hell in a Cell in what was an abysmal decision from WWE.
However, Seth is now arguably on the run of his career as the Monday Night Messiah, and his new heel run has seen him slightly change up his look.
In this matches since turning heel, Rollins has been sporting a single black glove. Speaking to The Houston Chronicle, Seth revealed that he actually wears the glove to help with an injury he suffered at the end of 2019:
"It's a happy accident. I will say that I broke my finger about six weeks ago and I have to wear a splint when I wrestle, and so I have to wear a glove over the top of the splint to keep it from moving when I'm wrestling. Obviously, I could have taken six weeks off and not wrestled at all, but that's not really what I do. So, the alternative was trying to tape it, but tape didn't seem to keep it on very well. So, I just put a glove over top of it to keep it down. And, and I like, and it's weird and so it is one of the things that people they say, 'Why is he wearing one glove?' The fact that you're asking me this question means that it's doing its job. I think we will stick with it and see what the glove becomes over time."