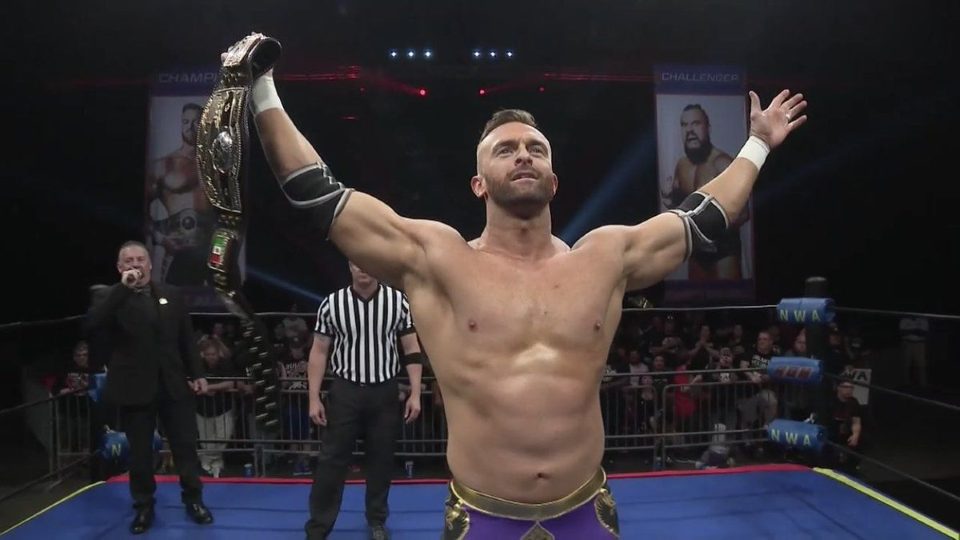 NWA Worlds Heavyweight Champion Nick Aldis has reached an impressive milestone. Today marks his 600th consecutive day as champion, having held the title since winning it on October 21, 2018.
Aldis won the championship from Cody in a Best-of-Three-Falls match at the NWA 70th anniversary show. This was effectively the end of their rivalry which had lasted through the summer and peaked at ALL IN. This was also Cody's final appearance for the NWA.
Aldis has now held the title through NWA's relaunch with their new YouTube brand NWA Power. Since the launch of Power, Aldis has defended the title against Tim Storm, James Storm, Ricky Morton, and Flip Gordon. He currently does not have another opponent scheduled for the title.
While this has yet to lead to anything, Aldis recently mentioned he would like to have an NWA title match against former WWE star Curtis Axel. Axel's real name is Joe Hennig as he is the son of WWE Hall of Famer "Mr. Perfect" Curt Hennig. He was released from WWE on Black Wednesday so once his 90-day no-compete clause is up we may have Aldis' next challenger.
Are you a fan of Nick Aldis and the NWA? Let us know on Twitter!