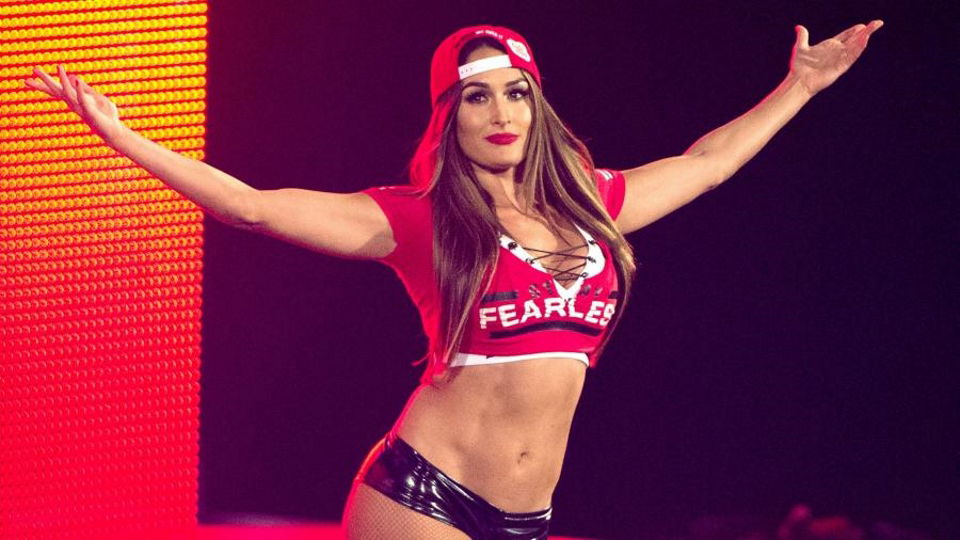 If you're like me, you will have only just got over the crushing realisation that John Cena and Nikki Bella will no longer be having babies, and that their now non-existent child will not become WWE Champion at the age of three.
We must battle on, and so must Nikki. At least she hasn't resorted to kicking anyone in the face.
According to People magazine, a source close to the Bellas has said that dating really hasn't crossed Nikki's mind, as she simply has way too much to deal with right now.
"Nikki is not even thinking about dating right now," the source told People. "She's been so busy working and spending time with her friends and family, it's not a priority. That being said, if the right guy were to come around, she's not opposed to it."
Nikki spoke to ET's Lauren Zima recently during the iHeart Radio Musical Festival and she said she hasn't talked with Cena lately.
"I made a joke about dating, Netflix and black licorice and how it gets boring and it turned into this whole thing where I got quoted saying dating life is boring. I was like, 'No I said Netflix and black licorice and was boring. It's not what people expect, but I've got to admit I am single but I'm not ready for mingling yet.

"He's doing him and I'm doing me," she said, explaining she hasn't spoken to John much since the break-up.
It's all too much for my heart to handle if I'm honest, and I'm going to have to take a break to recuperate from this latest gut-wrenching news.
I still ship them. #JokkiCella