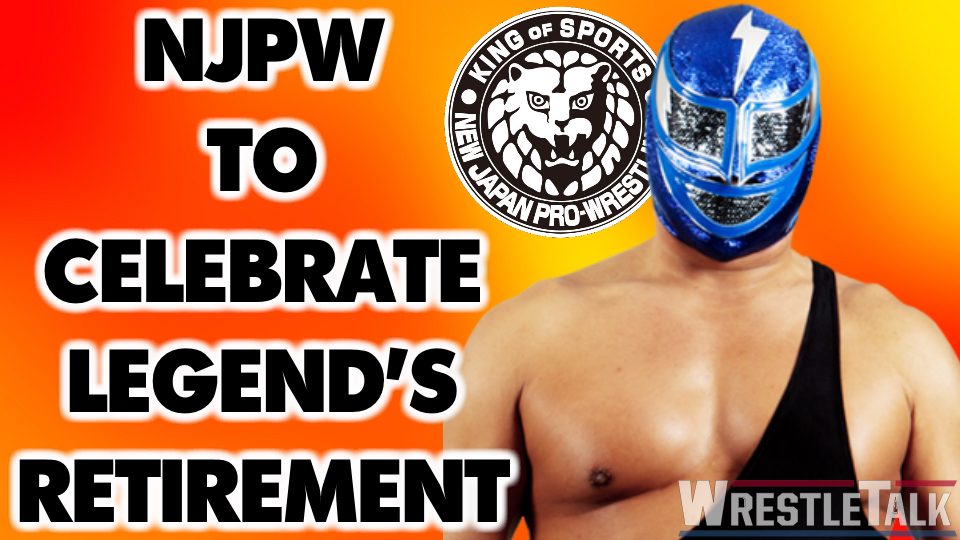 New Japan Pro Wrestling will honor the career of the legendary Super Strong Machine with a special celebration during their June 19 show at Korakuen Hall in Japan.
Super Strong Machine, who was the first masked wrestler ever to perform for the promotion, announced his retirement on April 13 due to his limited physical condition, which is preventing him to compete. A current NJPW dojo trainer, Machine — who's real name is Junji Hirata — started his career in the 1980's under the tutelage of the late Stu Hart. Hirata last wrestled in a six-man tag match at Road to Invasion Attack 2014 on April 2 of that year, teaming with Captain New Japan and Yuji Nagata to defeat Minoru Suzuki, Taichi and Taka Michinoku.
In a recent press release, Hirata thanked the fans for their support over the decades, citing them as his reason for lasting so long in the business.
"With your support and encouragement, I was able to push myself to my limits in the ring," he said. "So much has happened during my career as an active wrestler, but I don't have a single regret when it comes to my life in wrestling. It's because of all you fans that I was able to keep going for so long."
Super Strong Machine had an unique and laudable career with New Japan Pro Wrestling, one that saw him grapple with some of the best professional wrestlers in the industry. He tussled with WWE icon Andre The Giant…
https://youtu.be/uvmBN1V-QYg
He also faced off against Japanese wrestling legend Antonio Inoki…
https://youtu.be/BKUQX-3ctcU
And he wrestled Pedro Morales, who holds the record for most days as WWE Intercontinental Champion…
https://youtu.be/y9RLCOdt3S4
NJPW also used Super Strong Machine to help develop new talent during the twilight of his career. In 2010, he tangled with NJPW up-and-comers Giant Bernard (current NXT head trainer Matt Bloom) and future Bullet Club members Karl Anderson and Tama Tonga…
Hirata's ceremony will be broadcasted live on New Japan World along with the entire Korakuen Hall show — currently titled "Kizuna Road 2018" — at 6:30 JST.
What are your thoughts on this legend's retirement? Let us know in the comments below or on our official Twitter page.