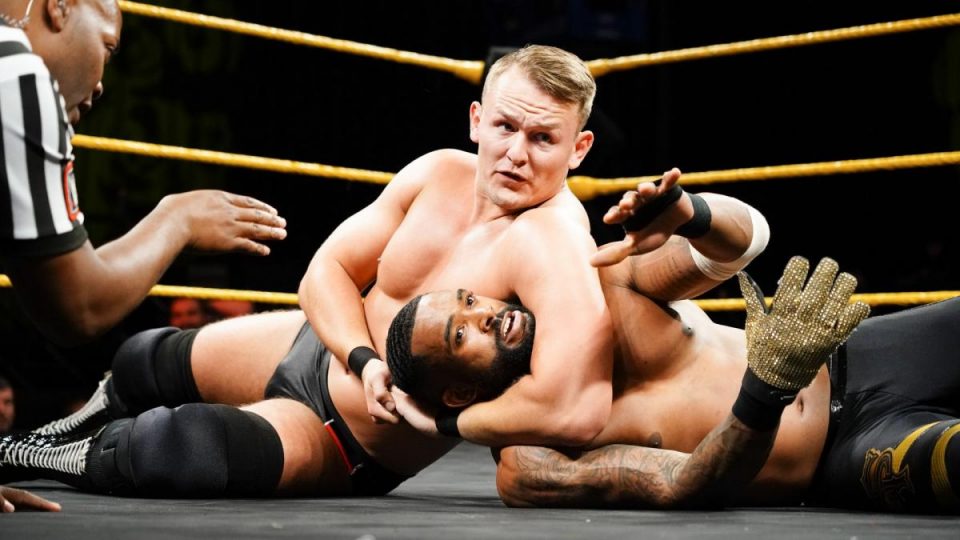 We have been reporting for several months that WWE is planning on following up the launch of NXT UK with forays into different markets.
The next country on the long list is apparently Germany, with the promotion holding a tryout camp in the country next week with the view of scouting new talent prior to the proposed launch of NXT Germany.
Recently there has been much speculation that indy fan favourite German promotion wXw has entered into a working relationship with WWE, rumours which were given more credibility when wXw's long-time chief Christian Jakobi sensationally quit his post the day after appearing at PROGRESS supercard Hello Wembley.
That relationship was solidified this past weekend when NXT talent Marcel Barthel – who was recently used to put over Keith Lee in his debut match for the black and yellow brand – was announced for a surprise return to the company on December 22 for wXw's 18th Anniversary Show.
Bartel, formerly known as Axel Dieter Jr., was one of the promotion's top stars prior to signing with WWE in 2017. His return – under his former gimmick no less – comes alongside rumours that he will be reforming his Ringkampf partnership with fellow WWE-bound star (according to reports) WALTER.
All of this points to WWE and wXw's relationship growing stronger, which based on precedents set elsewhere suggests two things:
wXw will be one of the promotions featured on the new higher priced WWE Network tier
WWE is serious about NXT Germany and is working alongside wXw in the same way as they have with PROGRESS in the UK.
We will keep you posted about any information that comes out of next week's German talent camps.