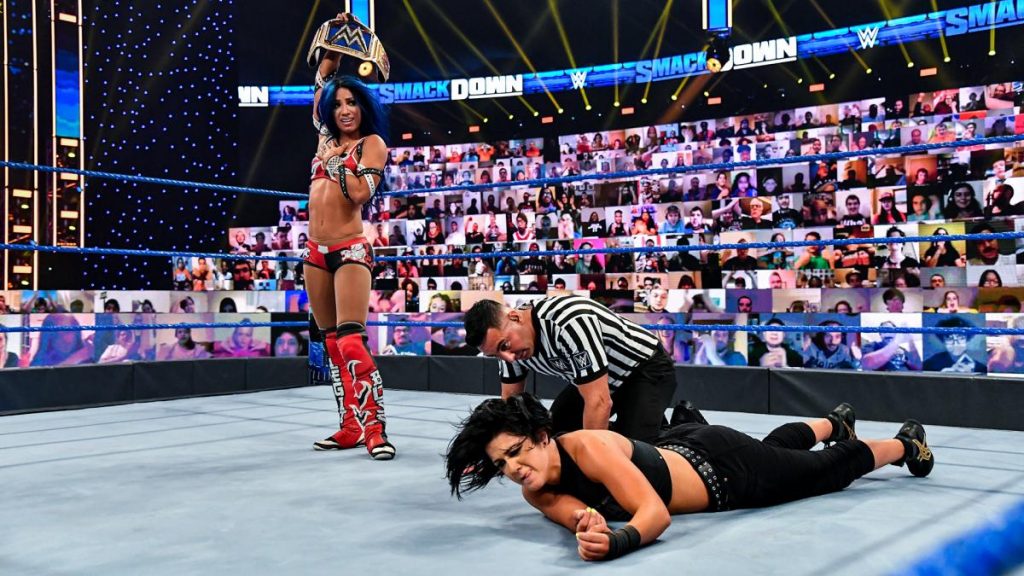 The overnight viewership for last night's episode of Friday Night SmackDown on FOX, which featured a SmackDown Women's Championship match has been revealed, and it's good news for WWE.
According to ShowBuzz Daily, Friday Night SmackDown drew an average of 2.209 million viewers, bringing in a 0.65 rating in the all-important 18-49 age demographic.
Below you can check out the hourly breakdown for last night's show, which was headlined by a singles match between SmackDown Survivor Series team members Kevin Owens and Jey Uso:
Hour One: 2.312 million (0.7 in 18-49)
Hour Two: 2.106 million (0.6 in 18-49)
This will be slightly good news for WWE and the FOX Network, with the overnight viewership for this week's SmackDown show being an increase in the overall viewership average for last week's episode.
Last week's show brought in an average of 2.133 million, with an 0.6 rating in the 18-49 demographic. This is an increase of around 76,000 viewers on average and an increase of 0.05 in the 18-49 demographic.
WWE will be hoping for more of the same from next week's episodes of both Monday Night Raw and Friday Night SmackDown, with two week's worth of shows left remaining for both before Survivor Series later this month.
What are your thoughts on the above story? Let us know in the comments on Twitter or Facebook.