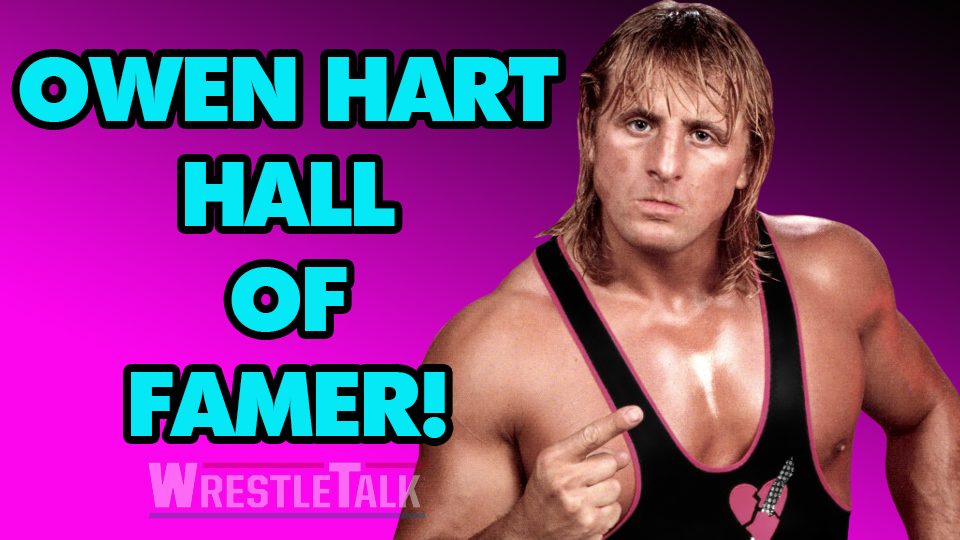 WrestleTalk are honored to announce that Owen Hart has been inducted into a professional wrestling Hall of Fame. It's something we never thought we'd get to say.
The Hart Family accept the induction of Owen Hart into the 2018 George Tragos/Lou Thesz Hall of Fame pic.twitter.com/LTv7iz6BOe

— David Lagana (@Lagana) July 29, 2018
Before you get your hopes up, it's not the WWE Hall of Fame. That seems like it'll never happen now thanks to Martha Hart's understandable grudge against the company. However, he is now an official member of the George Tragos / Lou Thez Professional Wrestling Hall of Fame. A legendary league that actually means something within the industry, its criteria for inclusions so refined that not just anyone gets in.
The Hart Family honoring their brother and uncle Owen Hart at the @wrestlingmuseum! pic.twitter.com/SI2GSDKptF

— Rob Schamberger (@robschamberger) July 29, 2018
https://twitter.com/TheDannyCage/status/1023372237540343808
The late WWF Intercontinental Champion takes his rightful place next to his brother in the hallowed halls and was inducted during last night's ceremony in Waterloo, Iowa, by Davey Boy Smith Jr., Diana Hart, Bruce Hart, Ross Hart, and Keith Hart. Martha was not at the ceremony but, in the nicest way possible, it hardly matters and neither does the ongoing war between her and Bret. This is Owen's moment.
The rest of last night's inductees included Booker T, Bruiser Brody, Ben Askren, Koji Miyamoto, and Dan Severn.
Owen has finally made it. Isn't that a wonderful thing to be able to say? As a life-time supporter of the industry, someone who got to see Owen in action, and followed him from the beginning to the very end of his career – and who is pretending he's not choked up wrtiing this – it's a tear jerking moment to be able to say Owen Hart is a Hall of Famer. All is right with the world.
WrestleTalk would love to know your thoughts on Owen Hart's induction, memories of the man himself, and whether or not you'd now like to see the issue of a WWE induction put to rest. You can get in touch with all your favorite writers via Twitter and Discord.