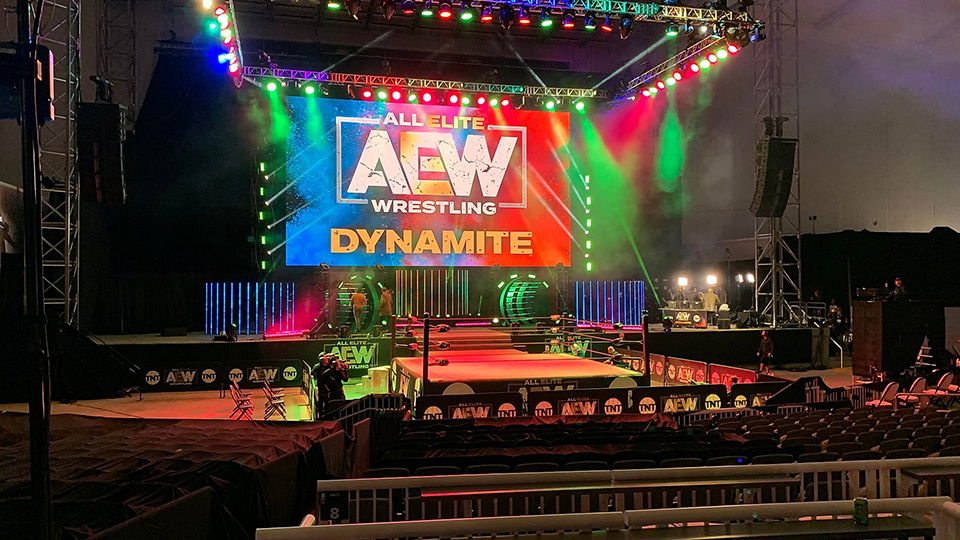 One of the things that drew the ire of fans at the start of the pandemic was All Elite Wrestling's use of extras. A large number of new faces were brought in to make up the makeshift crowd. Some of these names ended up being featured on television as well, but now AEW is looking to cut back. One such name not brought back was Pineapple Pete.
Dave Meltzer of the Wrestling Observer Newsletter reported that Pete wasn't at the most recent tapings. He also mentioned that the company has cut back on the amount of extras they have been using. Here is the quote:
"While not getting a lot of pub, they have cut back on extras that were being brought in weekly. Pineapple Pete was the biggest name not brought back."
Pineapple Pete got some momentum when Chris Jericho called him out on commentary. He had been known as Sugar Dunkerton (or Suge D) but the new monicker gained traction. He and Jericho even ended up having a match on Dynamite, though Jericho won decisively.
With coronavirus cases continuing to spike in Florida, it comes as little surprise that AEW would want to cut back on the amount of bodies shown together on screen.
Have you been a fan of Pineapple Pete? Let us know on Twitter!