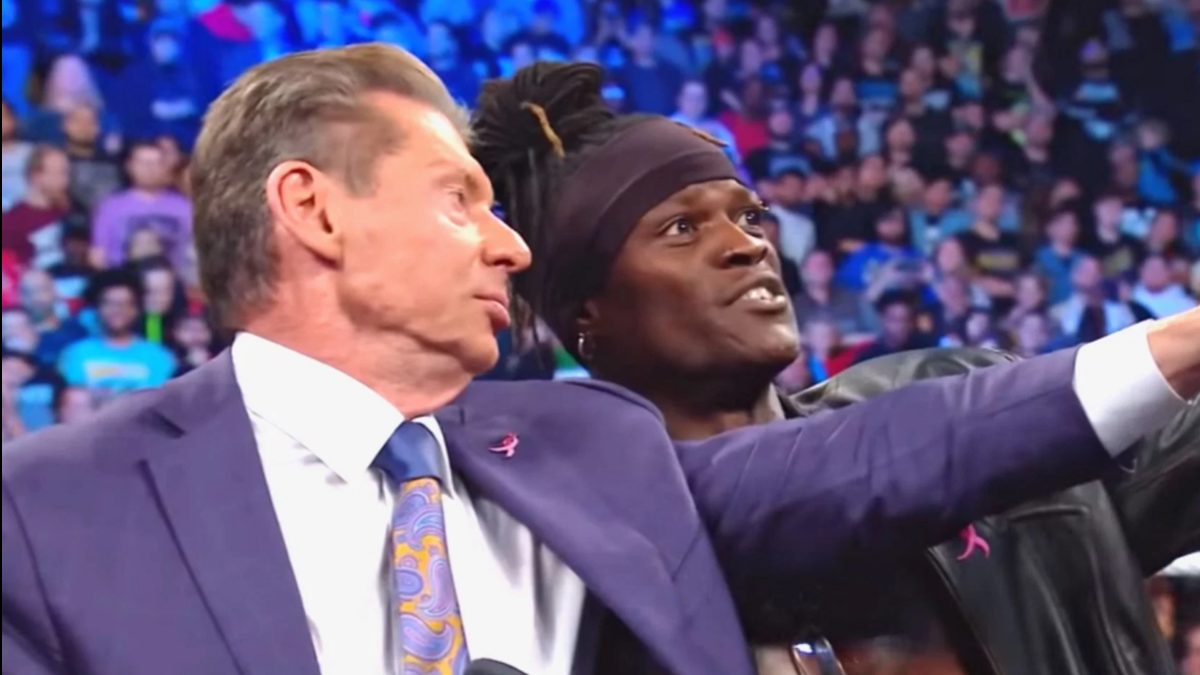 R-Truth has opened up about his relationship with Vince McMahon, revealing the traits that the WWE Chairman loves to see in talent.
R-Truth and Vince McMahon have often spoken highly of one another. Speaking on the Out of Character Podcast with Ryan Satin, Truth recalled his experiences travelling the world with the boss.
The former 24/7 Champion explained that McMahon loves to see individuals taking notes, and learning from him. Stating that their friendship is so strong because he's an authentic person, Truth said:
"I've been on so many trips with Vince, overseas, Iraq, Afghanistan, wherever the military is at. Just watching him be Vince, I've learned that way. I've learned just by him saying 'Hey Truth, you should be taking notes on this.' He loves when you take notes, he ain't talking for nothing, you know? Just being around Vince, if you don't learn, shame on you."

"We've had so many times where we've laughed to where we almost cry. Vince is like one of the most down-to-earth people, and being on those tours with him, going to visit the military whether it's air force, marines, army, we've met them all, shake hands, and we were bonding at those times. There were times when we were overseas that we had mortars shot at us and we had to bunker down, I've been on submarines with Vince, I've been on warships with Vince. I've seen him sleep. On long flights back, I've flown with Vince for like 20 something hours in the air. I've seen him in sweatpants."

"One thing Vince has told me is he loves the fact that I'm just me," R-Truth said. "I come straight forward. Vince is giving and I have the most highest amount of respect for Vince. Vince is almost like a friend, he wants to be there for you, he wants you to come and ask him things. If you have an idea, come to him. He makes himself very accessible to you and he intimidates a lot of people but he attracts me. Just like my aura.

"I may intimidate a lot of people, if you see me coming down a dark alley at night, your eyes squinch sideways. I may intimidate you but when you get to know me, you're like 'Oh my god, this guy would give me the shirt off his back.' That's Vince McMahon."
McMahon recently returned to TV for a storyline with Raw star Austin Theory.
Quote via WrestlingInc.
To make sure you stay updated with all the latest wrestling news, add WrestleTalk.com to your Google Discover feed and follow us on Twitter!