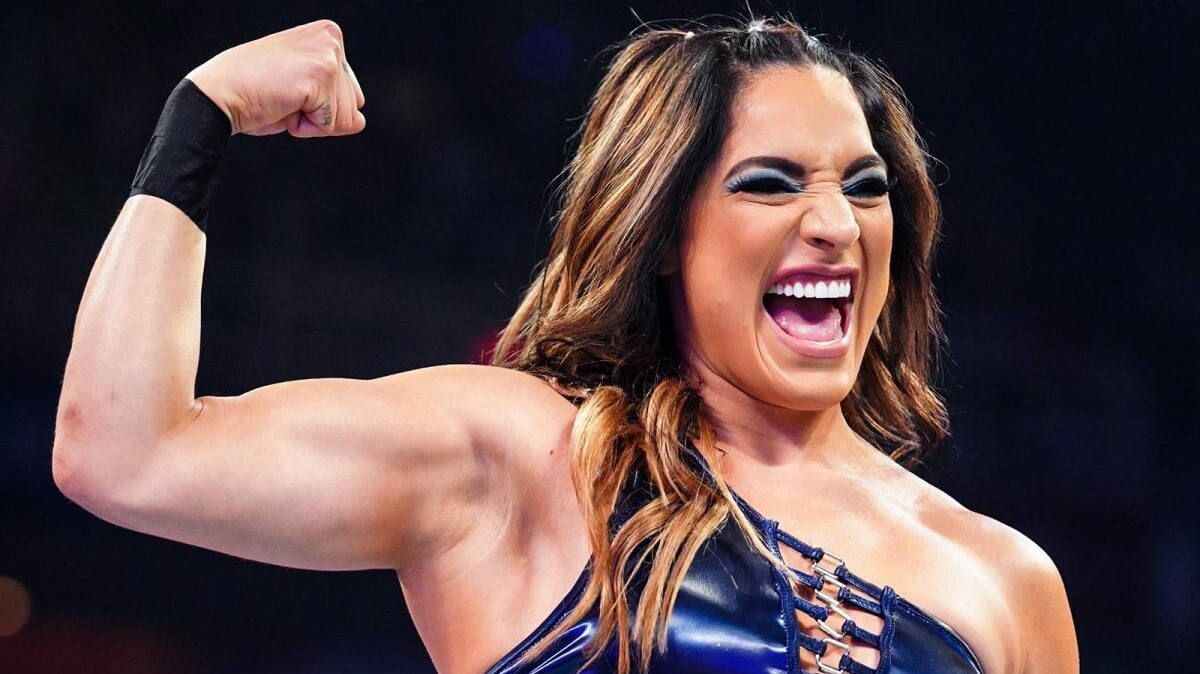 On tonight's episode of SmackDown, Raquel Rodriguez had her finishing move renamed from the 'Chingona Bomb' to the 'Tejana Bomb'.
Raquel may have picked up the win for her impromptu tag-team with Ronda Rousey after a run-in attack by Shayna Baszler and Natalya caused a DQ finish in Raquel's Championship contenders match but she also picked up a new name for her finishing move.
Tejana is not only a term for a Texan, but it is also a Mexican-style cowboy hat, so either way, the name still works!
Reportedly the move name was censored via seven-second delay on last week's episode after the WWE team was made aware of the vulgarity of the word to some people.
While Chingona has been socially reclaimed by Latinx people (particularly those identifying as women) especially in the last decade to now culturally to mean essentially, "badass" the origins are not so empowering.
After having a long pejorative connotation in Mexican culture used to describe an aggressive o masculine woman (the female version of 'Chingon') however not all Mexican Spanish speakers are on-board with the modernization.
While the reclamation movement may be commonly used by younger generations, either gendered term still pings to many older Mexicans as the hailing from the root word, Chingar, a verb essentially meaning to f**k.
Similar to the use of the f-word in English, there's a broad spectrum of vulgarity in the application of chingar so it is a little murky to explain properly but certainly, in more traditional homes, you would get the chancla for suggesting a t-shirt for your Abuela that said Chingona Bomb.
Interestingly though  'Chingona Bomb' t-shirts and tank tops remain available on WWE's online merchnadise store in limited sizes.
You can find out all of the happenings from tonight's episode of WWE SmackDown with WrestleTalk's live results here.
To make sure you stay updated with all the latest wrestling news, add WrestleTalk.com to your Google Discover feed and follow us on Twitter!