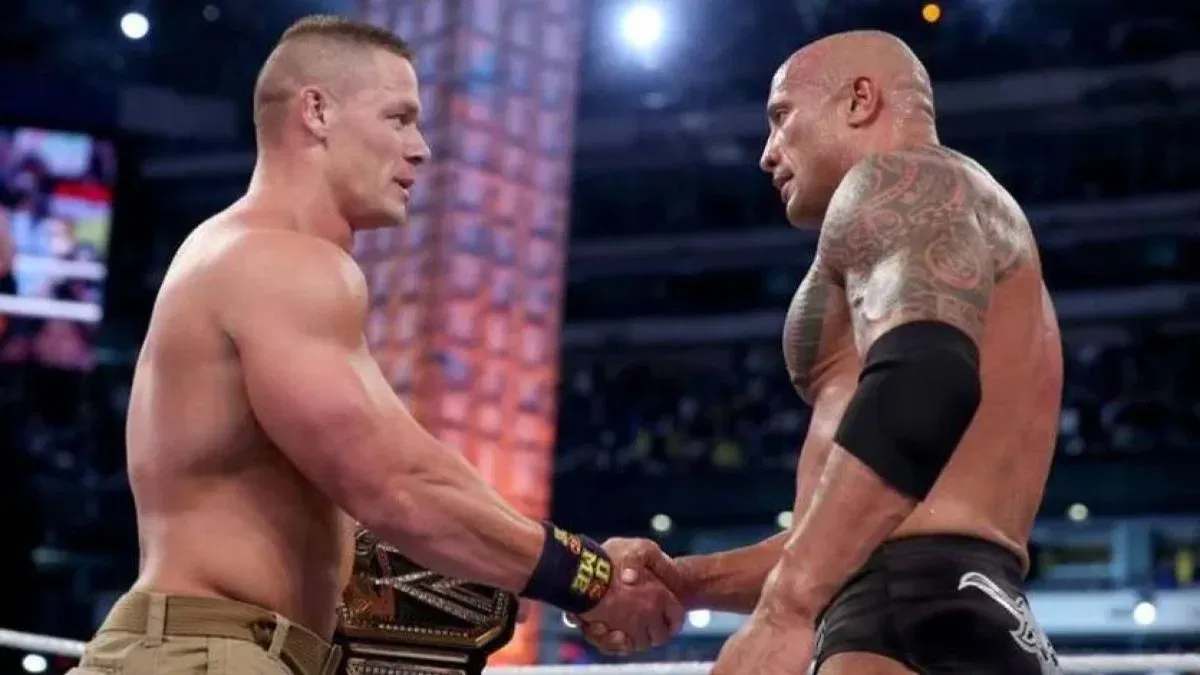 A former WWE writer reveals the real life animosity occurring backstage between John Cena and The Rock during their program together.
Speaking to the Under the Ring Pro Wrestling Podcast, former WWE head writer Brian Gewirtz shared some fascinating backstage stories including notably, the real life animosity between two major WWE stars.
Gewirtz said of the tension:
"That was a journey, to work on that angle for three years with both of them.

"Obviously Rock vs. Cena, on paper that's box office, and in reality that's box office. But the fact of the matter is they weren't on the same page on the beginning, and it was real life animosity between them that obviously has since dissipated, and they're really good friends now."
Going on to describe the actual backstage dynamics between the Rock and John Cena, he had an interesting take.
Sharing his belief that if the pair could see past their differences, he thought they would make great friends, Gewirtz added:
"It was heated.

"I was literally in the middle of them in rooms, trying to be like 'You guys, if you just got to know each other you'd be such great friends.'"
Gewirtz detailed the initial tension began simmering after something Cena had said during press in the UK that rubbed The Rock the wrong way at the time.
Cena gave a number of interviews in 2009 chiding The Rock's work ethic and chastising his part time status in WWE whilst pursuing an acting career in Hollywood.
Elsewhere on his press tour in support of his new memoir regarding his time as a WWE head writer, Brian Gewirtz spoke to Renee Paquette about working for Vince McMahon and described Cena being considered for the stable, Evolution.
Transcription via Wrestling Inc.
If you're in the UK but didn't manage to get tickets to Clash at the Castle on September 3, WrestleTalk is hosting a watch party at The Joiner on Worship in Shoreditch, London, and we'd love for you to join us! Click here for more details.