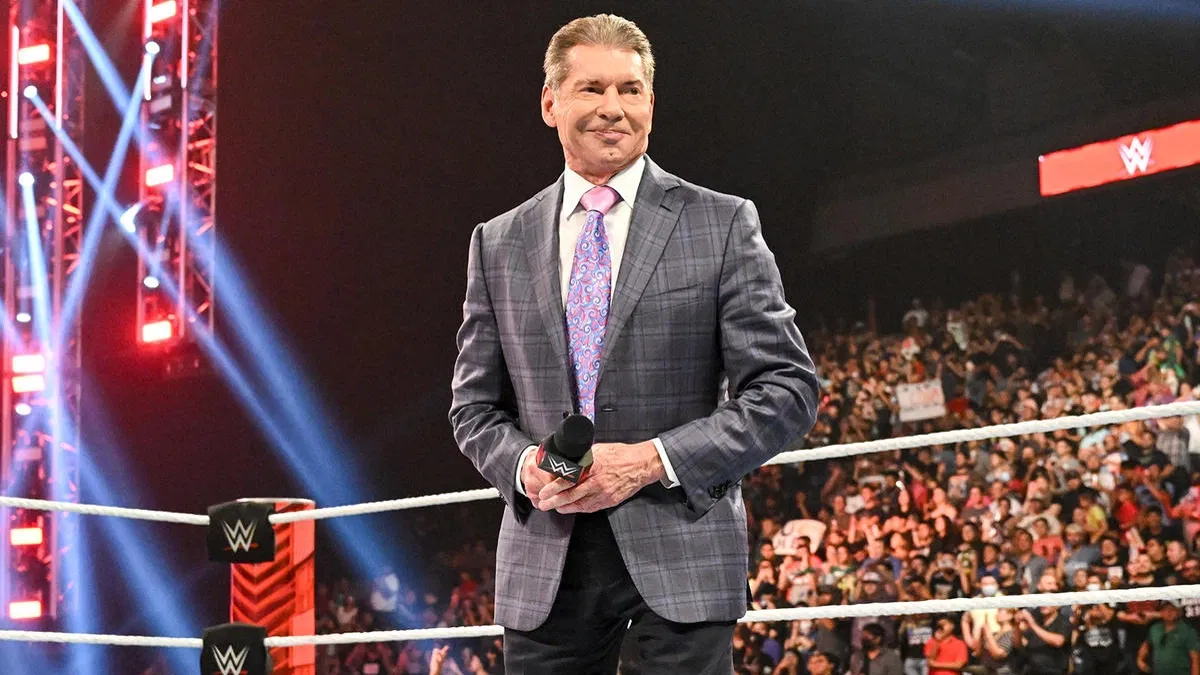 Renee Paquette recalls the time that Vince McMahon thought it was absolutely hilarious that she would have to use the restroom.
As the dust continues to settle on the major shifts in WWE since the retirement of Vince McMahon, a somewhat disturbing yet amusing tale of her former employer comes from Renee Paquette.
Speaking on her The Sessions podcast, Paquette reflected on one memorable evening doing commentary for WWE Raw.
Renee Paquette said:
"I actually remember one time when I was doing commentary and we were deep in the third hour of Raw. My teeth are floating, I had to pee so so bad.

"So every commercial break I am white-knuckling it and like 'Guys I am dying to pee!' Cole and Graves are passing their water back and forth, they are talking about rivers and lakes."
Paquette went on to detail the reaction from Vince McMahon who apparently found the entire scene hilarious, with Paquette sharing:
"As soon as the show is done I am tearing through Gorilla and Vince is like 'Ha Ha Ha!' He loved that I was holding it in all this time."
The most recent episode of The Sessions with Renee Paquette features former WWE writer turned memoir writer, Brian Gewirtz who has a new book out about his time with WWE.
Gewirtz has been making the media rounds in support of his new book, during which he has also discussed John Cena being considered for the stable, Evolution. 
Quote via Inside The Ropes
If you're in the UK but didn't manage to get tickets to Clash at the Castle on September 3, WrestleTalk is hosting a watch party at The Joiner on Worship in Shoreditch, London, and we'd love for you to join us! Click here for more details.