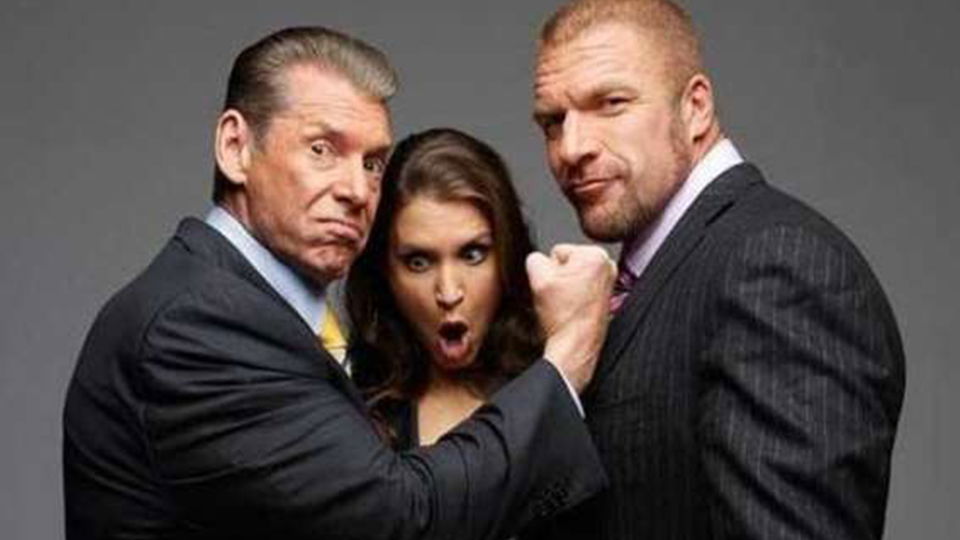 UPDATE – Those within WWE have denied reports of Vince McMahon pushing Stephanie McMahon out of the company  – read more here.
Since Stephanie McMahon announced she would be taking a leave of absence from WWE, the company appears to have been trying its very best to try and publicly bury her.
You may be unsurprised to hear that the current reported reason for the anger about her leaving comes directly from Vince McMahon, who appears to be trying to make it look like she was fired, rather than leaving on her own accord.
Speaking on the latest Wrestling Observer Radio, Dave Meltzer said:
"I know people who know Vince who have speculated it was essentially the idea that she left. He doesn't like people leaving."
This new report comes less than a day after Business Insider posted a story that cited a quote from a "WWE insider", who said that it was Vince McMahon's decision for Stephanie McMahon to leave her position.
The "insider" essentially blamed Stephanie for some of WWE's financial shortcomings, and it looks like this is all coming directly from Vince. Dad of the year?
Meltzer also reported yesterday, in response to the "insider", that Stephanie leaving was definitely her decision.
"Her leaving was 100% her choice. She had been talking about to close friends from when Paul (Triple H) had his heart issues. That said, key people in the company once she was gone did want to bury her on the way out. That shocked a lot of people including me and those close to her. When I noted to someone very high in the food chain about the burial starting, they told me that if they did that publicly it would be career suicide, only to find out they had already started and the burial was going to come from the top.

"There is a much bigger story here. The company outright wanted to bury her here. Something happened after she left clearly. The company did a total 180 on her about two weeks after she left. They never even did that for (George) Barrios & (Michelle) Wilson."
Stephanie claimed she was leaving so she could look after her family, which is a very kind and noble thing to do. It's a shame her dad is Vince McMahon.
To make sure you stay updated with all the latest wrestling news, add WrestleTalk.com to your Google Discover feed and follow us on Twitter!