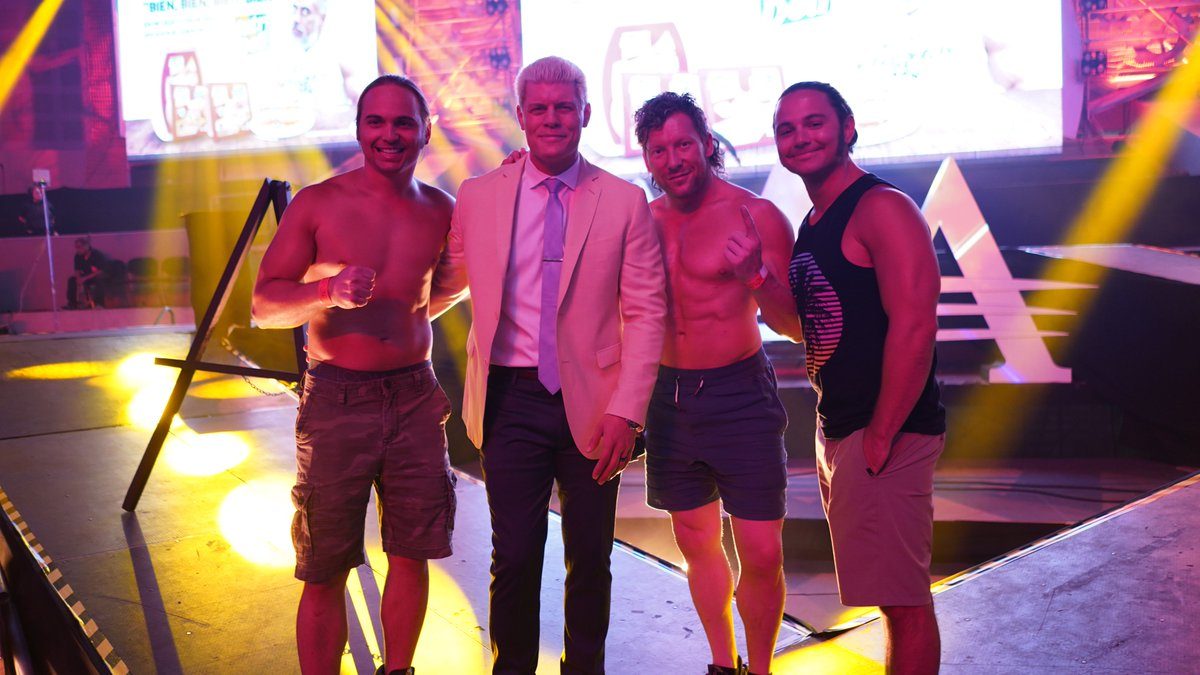 It's being reported that a "would-be difference maker" is hesitant to sign with AEW due to apparent heat between the EVPs.
There have been rumours, although not backed up with any real evidence, that there's heat between Cody Rhodes and the Elite in some fashion.
Speaking on the latest PWTorch podcast, Wade Keller said:
"There's gonna a book written someday by some of these EVPs or someone else closely observing and we're gonna learn about a lot of dysfunction. We're gonna learn what a very short honeymoon period there was between certain key people in the company, who aren't even talking to each other anymore. I think we're gonna find that out. I know there are people in other wrestling companies saying the Bucks and Cody and Kenny it's not gonna be long at all before they want to have nothing to do with each other. The honeymoon period is going to be short. It seems like it is. It seems like there's some disengagement and people going off into their own that is showing up in certain ways."
Jason Powell then added:
"If that is not happening, they need to clear up that misconception. I do think it's happening. There's a would-be difference maker who could go there that has that opinion that there's all this in-fighting and this person for that reason is hesitant to go there."
The person Powell was referencing wasn't named.
As noted earlier, there's not really been any evidence of this supposed heat, but it's not been denied by anyone in AEW either. We'll keep you up to date if there are any developments.
Quotes via WrestlingNews.co
What are your thoughts on the above story? Let us know in the comments on Twitter or Facebook.