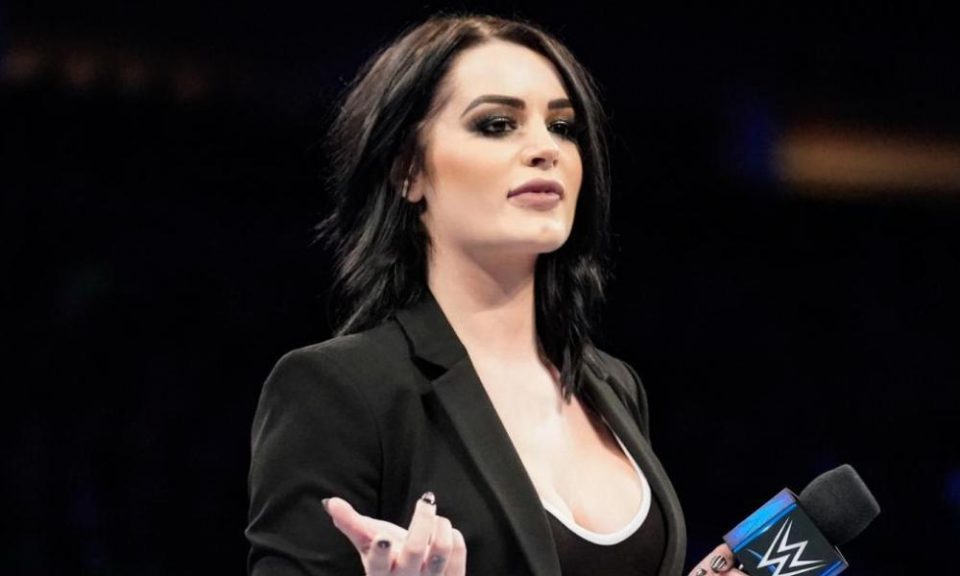 WWE advertised that on the 3/13 episode of Friday Night SmackDown, former Divas Champion Paige would be returning to confront current SmackDown Women's Champion Bayley. However, "travel issues" kept her from appearing on the show.
Paige did appear on the following week's episode of SmackDown to announce Bayley's WrestleMania title match. However, she appeared via Skype instead of in person at the Performance Center.
Dave Meltzer is reporting on Wrestling Observer Radio that Paige and some other WWE stars reportedly refused to travel to the Performance Center for the SmackDown taping. This is almost certainly due to the Coronavirus pandemic:
"Paige made the announcement by Skype because she didn't come and I don't know if she could have, well I guess she could have. She was not one of those willing to come. There have been other people not willing to come and WWE has been — both companies have been really good about it. It's like 'You're not willing to come, fine, no problem.' So they did the tape thing."
It totally makes sense for Paige to not want to make the trip from Los Angeles to Orlando for SmackDown for something so small as making a match. For those that aren't aware, Paige is more at risk as she had emergency surgery just a few weeks ago.
There is no word on who these other WWE stars are that also refused to travel to the Performance Center. However, several of the company's wrestlers have featured on TV for the last few weeks.