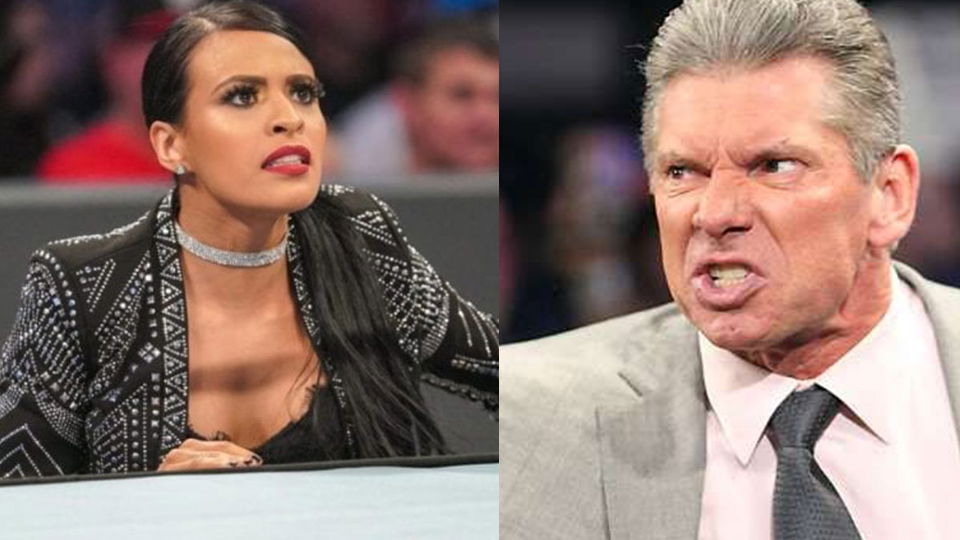 The more time passes the more it looks like this Zelina Vega situation looks more and more ugly. Now, details have emerged that Vince McMahon would not speak to Vega after her release.
Dave Meltzer is reporting in the Wrestling Observer Newsletter that one person told him that Vega was told of her release by Mark Carrano. Vega then asked to speak to Vince McMahon, only to be told that he didn't want to talk to her and she was escorted out of the building.
In the days following Vega's release, there has been increased talk of unionization in WWE. Vega herself tweeted that she supported unionization minutes before her release was announced. Since then, she has met with folks from SAG-AFTRA with both parties tweeting thanks for the conversation.
There have been attempts to unionize wrestling in the past but it has never gotten far. If there is significant progress with this movement we will keep you updated.
Vega and Andrade have also tweeted each other to express their appreciation for their time together. The pair had been a team on-screen from 2017 in NXT until just months ago.
What are your thoughts on the above story? Let us know in the comments on Twitter or Facebook.