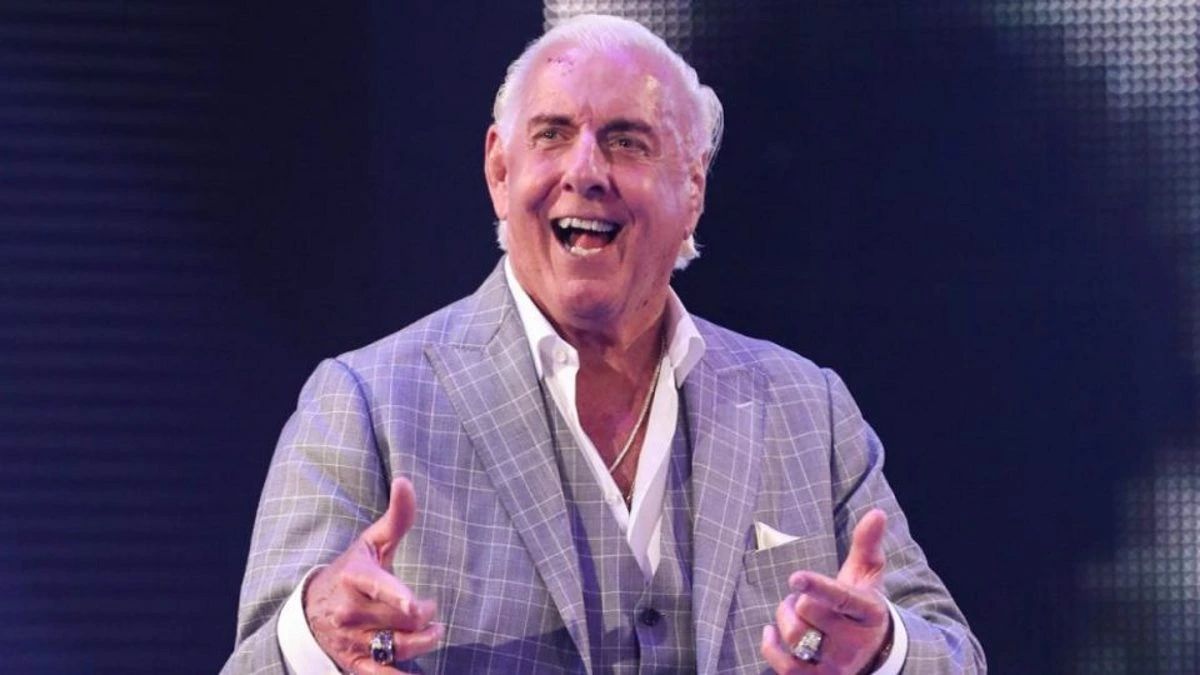 WWE Hall of Famer Ric Flair has said that he apologised to Becky Lynch after previously saying that she should not call herself "The Man".
During the early stages of his career, Flair began calling himself "The Man" in promos, using it as part of his famous catchphrase "To be the man, you've got to beat the man."
In the late-2010s, Lynch began using the same moniker as her popularity began to grow in the lead up to WrestleMania 35.
Flair has previously said that while Lynch may have popularised the name in modern wrestling, it still belongs to him in principal.
Speaking on his To Be The Man podcast, Flair discussed delivering his mea culpa while backstage at WWE Raw's 30th Anniversary on January 23:
"I apologized to Becky Lynch. I walked up to her and said, 'May I speak with you for a minute?' I just said I'm sorry this ever got to where it is' I went over and shook Seth Rollins' hands and I said, 'I'm gonna apologize to your wife.' I've just decided that, it all came with the documentary. Sometimes you get so wrapped up in things that you just forget and you get so wrapped up in things that you just forget, and you say it so many times for so many years.
"But 'The Man' trademark, the whole thing was decided by someone besides she and I. It's not that as much as the money that was involved in it, which the company reaps the better part of it anyway. Then I saw her with her child, and I thought, 'God, this will be Ashley someday, and Megan now with Morgan.' It's not worth it.
"I am not 'The Man' anymore. 'The Man' is whoever the people think is. Basically, we've turned it over to social media to decide who 'The Man' is. Does that make sense? It could be Tom Brady, who's still playing. It could be Aaron Rodgers in football. It could be LeBron, who I still think is the man in basketball.
"I will be in some people's mind 'The Man' forever, but you gotta remember, I'm sitting there with 'Taker and Shawn, and I'm 20 years older than those guys. I'm there on Raw, lucky enough to celebrate that moment and that time with these guys that grew up on me. Then I introduced my daughter and called her what she is, the greatest women's champion in the history of WWE, and in my estimation, the best worker in the company. But that's just how I feel personally."
To stay up to date with all the latest wrestling news, be sure to follow WrestleTalk on Twitter.
Transcription courtesy of Fightful.
Think you're a wrestling mastermind? Well you can prove it by taking quizzes in our brand new quiz section! Don't forget to tweet us your results!