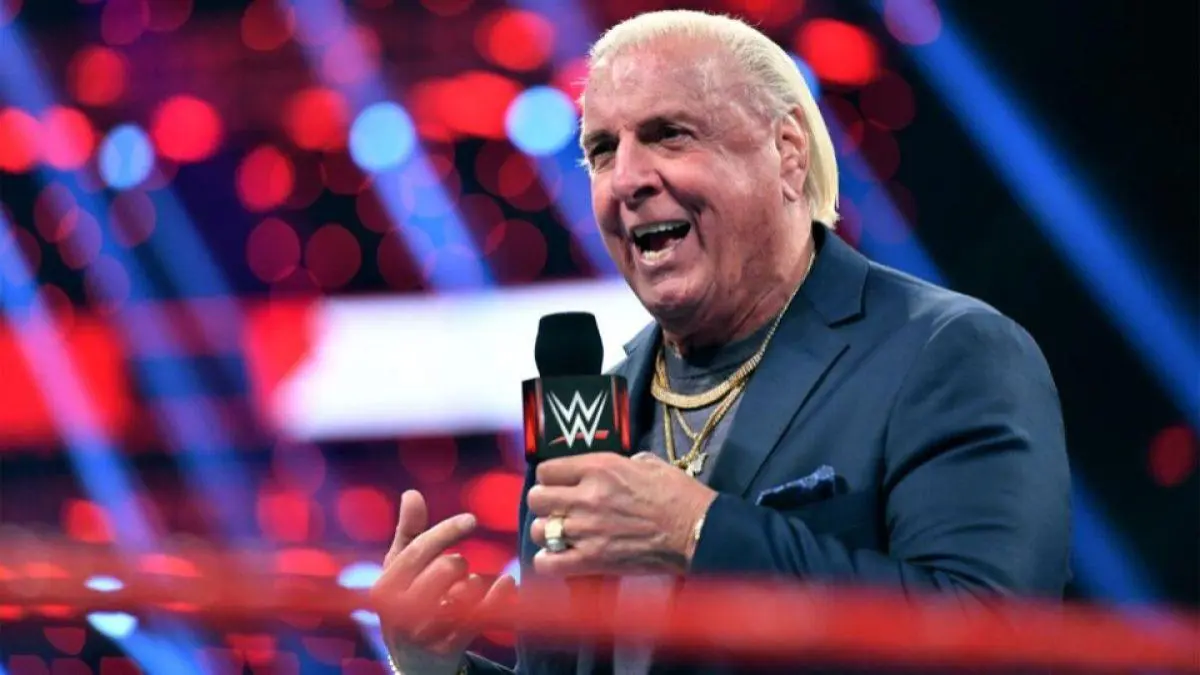 Two-time WWE Hall of Famer Ric Flair competed in his last match on July 31, when he and Andrade El Idolo defeated Jay Lethal and Jeff Jarrett.
The entire show was built around the main event, being the last time we would see Flair wrestle, the show was even literally named 'Ric Flair's Last Match', so he couldn't possibly wrestle again right?
He couldn't possibly wrestle again, right?
Flair spoke about his last match on the To Be The Man podcast with Conrad Thompson, where he admitted that he wishes he didn't say that the match at Starrcast was his last match, and he already had an offer to get into the ring in Puerto Rico last weekend.
He said:
"I wish I hadn't said it was my last match. That's gonna get heat. Hell, they wanted me to wrestle in Puerto Rico on Saturday night. I said, 'Guys, I cannot get in the ring one week later.' And the guy looked at me and said, 'Well, you know what, could retire in Puerto Rico can't you?' No, no, no that's not the point,"
Flair also recently admitted that he passed out twice during his last match.
Flair managed Andrade El Idolo against Carlito on the show instead, and he and Carlos Colon took part in a brawl, but not an official match.
transcription via SportsKeeda
If you're in the UK but didn't manage to get tickets to Clash at the Castle on September 3, WrestleTalk is hosting a watch party at The Joiner on Worship in Shoreditch, London, and we'd love for you to join us! Click here for more details.