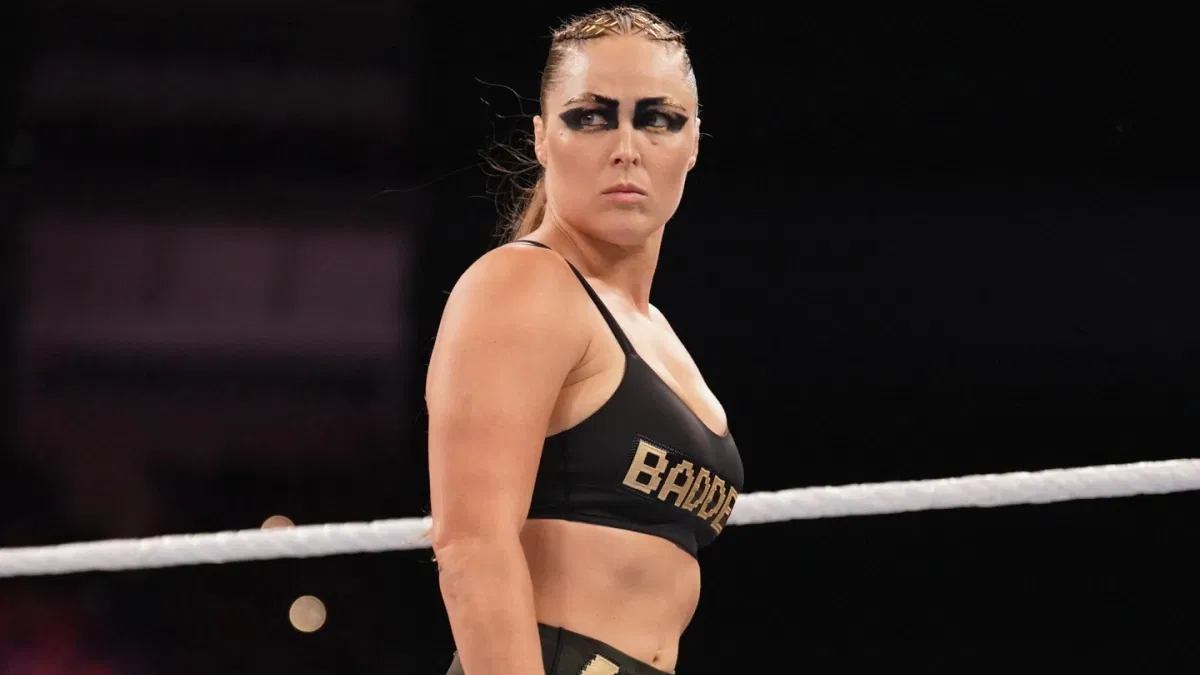 Ronda Rousey is back on WWE SmackDown despite her suspension and showed off a darker mood as she entered the ring from through the crowd.
Ahead of the contract signing segment for Clash at the Castle, Ronda Rousey appeared on WWE SmackDown, marching to the ring from through the crowd!
Ronda dumped a duffle bag full of cash in the ring and said it was her fine plus some.
As security descended upon her, she left the ring willingly but almost tangled with security on the way out.
It was on the ramp she met up with Shayna Baszler who chided her that rushing the ring wasn't the way to get a shot, and saying, "that's not the way we do things around here."
Rousey responded, "You used to be a killer," and left through the backstage area as Baszler made her way t the ring.
As the contract signing commenced, Baszler showed off her remaining killer instincts as she attacked the already injured arm of Liv Morgan.
Mid-attack however, Liv was able to reverse into a deliver a Bulldog on Baszler through the contract signing table and the pile of cash.
The segment ended with Liv Morgan standing tall.
You can keep up with all the breaking WWE SmackDown news by following WrestleTalk on Twitter,  Facebook and Instagram!
If you're in the UK but didn't manage to get tickets to Clash at the Castle on September 3, WrestleTalk is hosting a watch party at The Joiner on Worship in Shoreditch, London, and we'd love for you to join us! Click here for more details.