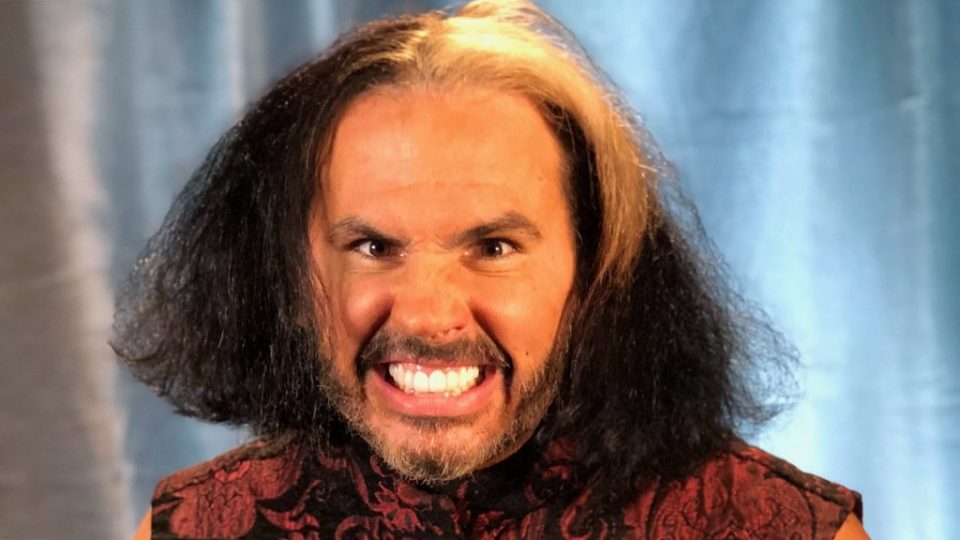 According to Dave Meltzer in the Wrestling Observer Newsletter, Matt Hardy is "set for life." According to Meltzer, Hardy doesn't need money from his next contract to keep him going financially.
That must be an incredible place to be in life. What does that mean for his future?
Well, for starters, it means he doesn't have to pick the highest bidder. If money was a concern for him, the WWE would be the easiest choice.
This was a DELIGHTFUL surprise.

I COVET the opportunity to start creating MAGICAL moments AGEEN. https://t.co/MDqEW3InWd

— MATT HARDY (@MATTHARDYBRAND) February 12, 2020
Hardy could take a huge contract and rarely be used. However, for Hardy, creative control is a much bigger issue.
It doesn't appear that is an option on the main roster while Vince McMahon is still in charge. However, Vince McMahon isn't going to just let him walk away.
The Hardy/Orton segment was one of the highest-rated segments on Raw. Vince doesn't seem like one to just let someone who can draw ratings walk away from his company.
Don't miss the #FreeTheDELETE episode that has the ENTIRE wrestling world buzzing this week.. Did the EPIPHANY that stems from ZENITH's past just solve the mystery of rePROCURING Matt's #BROKENBrilliance? What does it mean? WATCH NOW- https://t.co/qplBdm24SR pic.twitter.com/0RBdGy26D6

— MATT HARDY (@MATTHARDYBRAND) February 12, 2020
So what options would Vince have to give Hardy some creative freedom? According to Meltzer, WWE could offer Hardy a deal to go to NXT. Hardy would be a huge name on that show. He could work to get younger guys over. Hardy could also have creative freedom and room to recreate his broken character.
Would that be enough to get him to stay? Who knows.
All signs are pointing to Hardy going to AEW. There have been teases of him being The Exalted One for the Dark Order.  He also has history with The Young Bucks.
Thank you, @PCOisNotHuman. That proposition sounds positively… https://t.co/GFbVwpR52a pic.twitter.com/OSShBbxiOR

— MATT HARDY (@MATTHARDYBRAND) February 14, 2020
Another place he has history is with IMPACT and ROH, but according to Dave, those might not be high profile enough for Hardy to accomplish what he wants.
Hardy's landing spot will be a high-interest story over the next few months. Make sure to follow WrestleTalk for all the latest news and rumors about where he'll land.