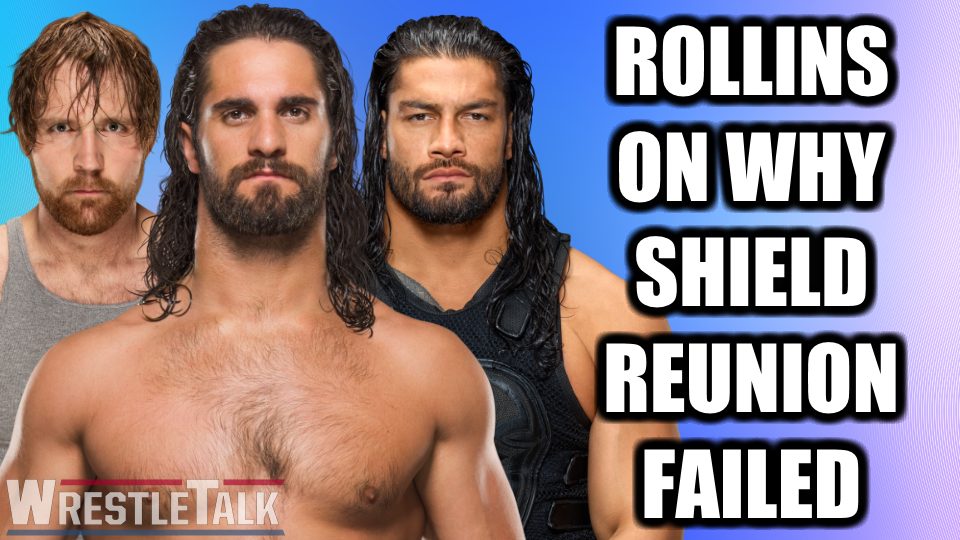 In a recent interview with the Asbury Park Press, Seth Rollins discussed many topics including why last year's reunion of the Shield didn't work out, and also how fellow former Shield member Dean Ambrose's injury recovery is going.
The group made up of Rollins, Ambrose and Roman Reigns debuted at Survivor Series 2012, and were a force until 2014 when Rollins attacked his "brothers" in favor of aligning with Triple H and the Authority.
However, last year a Shield reunion was attempted. Rollins and Ambrose were already tag team partners and were engaged in a feud with Sheamus and Cesaro of the Bar over the WWE Raw Tag Team Championships.
Reigns on the other hand had found himself an enemy in then-WWE Intercontinental Champion The Miz, so when Miz and The Bar tried to collaborate, there was only one way forward: a Shield reunion.
Except Roman Reigns got ill so Kurt Angle had to stand in for him at TLC 2017, and then the whole thing just faded out, really.
Here are Rollins' thoughts on why last year's Shield reunion didn't quite work out:
"It really started off great, I thought. The reconciliation over the summer, myself and Ambrose winning tag team titles, and then bringing Roman into the fold was really well done and a lot of fun and exciting. And then, you know, the mumps happened, and there's nothing you can really do about that, so that threw a real wrench into the plans. And Ambrose got hurt, so what can you do? That's part of the business, that's part of the game. One thing that's exciting about it is I think it leaves us a lot of room for future Shield reunions, so that's cool to see. If we get an opportunity to do that at some point down the road that would be great. You know, we haven't done it and thrown it away and wasted it. But yeah man, it's just (that) stuff happens, you can't predict those variables of people getting sick or injured."
Speaking of injuries, Dean Ambrose is currently on the sidelines after suffering a tricep tear, but is expected back in just a few months' time.
Here's what Rollins had to say about Ambrose's current condition:
 "Dean's good, man, he's on the mend. He's on his way back. Hopefully sometime before the end of the year we'll see Dean Ambrose on WWE television again."
So, all in all, promising signs from the 'Kingslayer'. Hinting at another (hopefully better) Shield reunion somewhere in the future, and Dean Ambrose is on the mend and expected back some time this year.
Would you like to see another Shield reunion? What should Ambrose do on his return? Let us know in the comments below or on Twitter here. You can also join us on Discord to chat with Oli, Luke, the magazine team, the website writers and each other here!