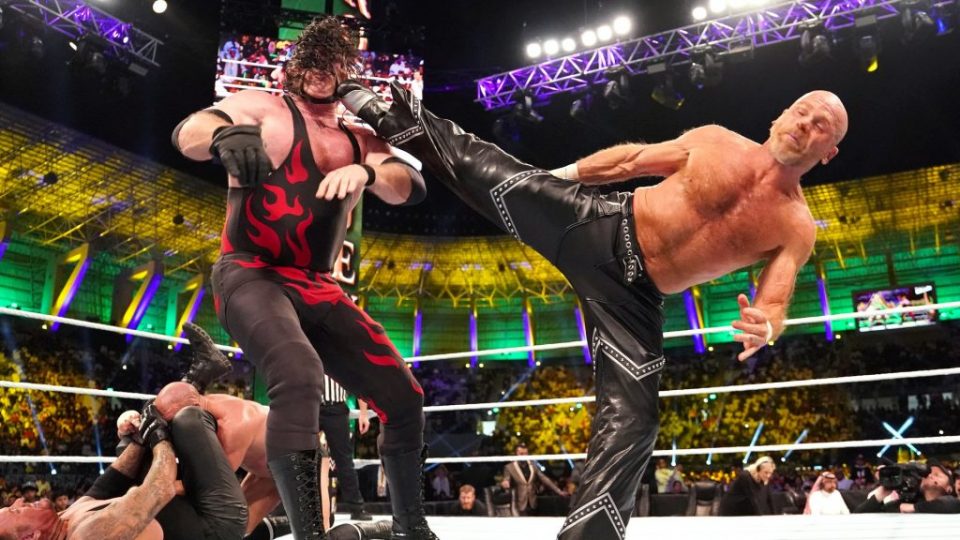 For years fans wanted to see Shawn Michaels come out of retirement to face someone like Daniel Bryan or AJ Styles. However, when he finally did it was at Crown Jewel 2018 against The Undertaker and Kane, a match that was critically panned.
Now, Michaels has admitted that he has regrets about doing the match. In a recent interview with the New York Post, Michaels talked about how he feels about the match over two years later. Here is the quote:
"I do. I had no idea that from Mark's standpoint he was looking at it as that might be one he could walk away on. That's something that I think to myself now, 'oh my goodness I wish that I'd have known that. For me it was [fun]. It was just a chance to be with my buddies. All I can do is apologize to the guys. I think people have always been kind of confused with my peace and joy with the way I did things and that somehow there should be something nagging at me, something left unfinished. I think it's hard for people to not always see me as Shawn Michaels and I see the entire picture and I know the guy who started as a 200-pound guy that wasn't supposed to make it. So for me, I compare that to what I did get the opportunity to do and it's hard not to be happy about that,"
Shawn Michaels had originally retired after WrestleMania XXVI when he lost to The Undertaker. For years he pointed to this match and his respect for The Undertaker as his reason for staying retired.
What are your thoughts on the above story? Let us know in the comments on Twitter or Facebook.