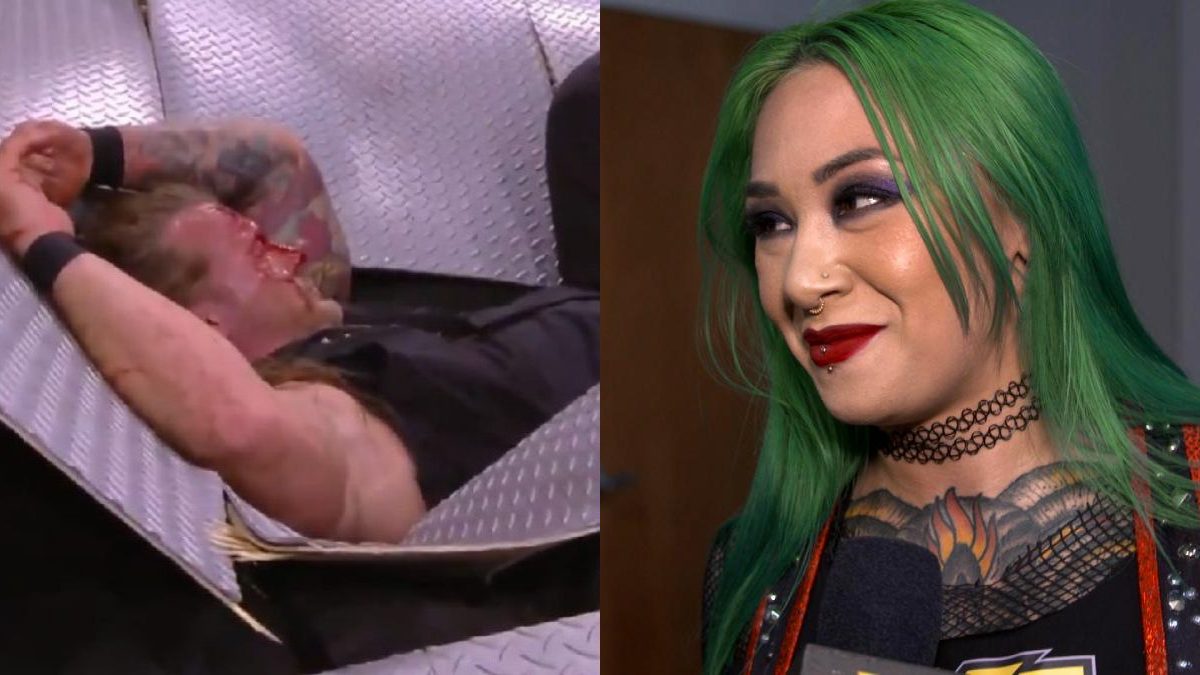 Shotzi (Blackheart) has spoken about the GIF she posted on Twitter after Chris Jericho's crashpad landing at AEW Blood & Guts in May.
Shotzi immediately reacted to the moment by posting a GIF of a guy falling backwards onto a soft bed, jokingly reminiscent of the poorly-shot spot at the end of the show that made it very obvious Jericho didn't land on anything particularly solid.
Jericho didn't take kindly to people poking fun at the spot and even came across in a pretty threatening way, suggesting he wouldn't exactly be very supportive of any wrestlers who joked about it if they ever wanted to join AEW in the future. At the time, Jericho said:
"So people laugh at that sort of stuff but there's no reason to because this is the real deal and it can happen at any time. Best of luck to anybody in our business, and anybody that bags on somebody who's taking a chance and putting their bodies on the line can really f**k off, especially people in the business.

"I could say some names. There's a couple of chicks in WWE who said some stuff and they should probably not have said that. They probably weren't trained any better, and in six months they'll probably be asking us for a job anyways and I'll remember that, so we'll leave it at that."
In a new interview with talkSPORT, Shotzi responded to Jericho and the fallout, saying:
"I meant no offence to Chris Jericho. I thought, honestly, the match was great. But, you know what… like, take a joke. Take a joke, bud (laughs)! It's just a GIF. Laugh at it and move on. It's live TV. Things happen, it's pro-wrestling. Don't take life too seriously is all I have to say."
Shotzi was recently called up from NXT to SmackDown in a tag team with Tegan Nox, and they have a Women's Tag Team Title shot at some point in the future when Natalya is back from injury.
To make sure you stay updated with all the latest wrestling news, add WrestleTalk.com to your Google Discover feed and follow us on Twitter!