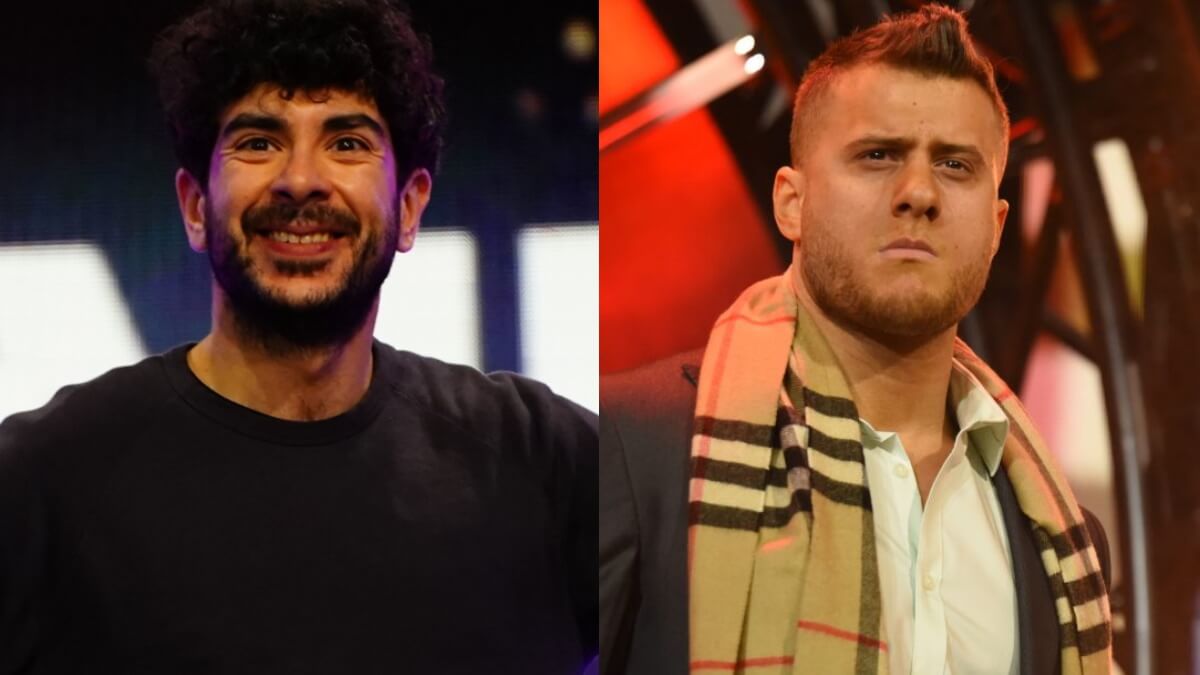 Here's the latest update on the shenanigans involving MJF off the back of last night's AEW Double Or Nothing pay-per-view.
Just to quickly recap before we get into the new part of the story:
MJF no-showed a meet & greet on Saturday night and wasn't picking up his phone, and was spotted playing slots in a Mandalay Bay casino when the meet & greet was supposed to be happening
It then emerged that a flight out of Las Vegas to Newark had been booked in MJF's name
MJF didn't board said flight, and stayed in Las Vegas
Throughout Sunday before Double Or Nothing, AEW took down, and then put back up, previews of his match against Wardlow, as there were still doubts over whether it would be happening
The match did happen and opened the show – MJF was squashed and stretchered out, leading to speculation he'd been written out of AEW, either permanently, or at least until the situation is resolved
After the show, it emerged that MJF showed up at "the last minute" – while the Buy-In was on the air to be specific – and left straight after the match was finished
In the post-show media scrum, Tony Khan declined to comment on the situation
PWInsider then reported that MJF is not expected to be attending AEW shows for at least several weeks, possibly longer
This all stems from a contract dispute from a couple of months ago that seems to have developed into even more general unhappiness and conflict between parties
This situation did not start out as a work, but if both sides come to an agreement and make good with each other, it could be turned into one
Did you catch all that?
Well, in the latest update, Fightful Select notes that MJF had not flown home after the show and there was a "sit-down meeting" planned with him and Tony Khan. In a slight update, Fightful later added that the meeting was scheduled for 8pm ET on Monday night (May 30).
Fightful made a specific point of mentioning that they haven't been able to determine whether this part of the story is real or a work. When they followed-up and asked, they weren't given an answer, which is the first time they haven't been given an answer throughout this whole situation.
That's the latest as we know it right now, but we will of course continue to provide updates as more news continues to emerge.
To make sure you stay updated with all the latest wrestling news, add WrestleTalk.com to your Google Discover feed and follow us on Twitter!